Senate Minority Leader Mitch McConnell is trying to reclaim his control over the GOP.
He is now quietly urging RINO Arizona Governor Doug Ducey to run for the US senate out of Arizona, according to Revolver.News:
Right now, though, Senate Minority Leader Mitch McConnell is trying to sabotage this transformation by urging Governor Doug Ducey to enter the race, and the only obstacle to his plans is Ducey's wife.

According to a source close to both Ducey and McConnell, Angela Ducey is eager to be out of the political spotlight, and has become irate with McConnell's constant pleas for her husband to enter the race. Besides the usual difficulties that come with being a politician's spouse, the past year has been particularly rough for Angela as her husband has been savaged from the right for his role in certifying Joe Biden's 2020 victory in the state.


But apparently, McConnell thinks nothing of putting the hurt on the Ducey marriage for the sake of sticking a metaphorical thumb in Donald Trump's eye.

McConnell's motivation is simple: He doesn't like Donald Trump, and doesn't like the direction Trump has taken the Republican Party. But he also can't oppose Trump openly, and is instead stuck trying to wait out the president while elevating candidates who are loyal to the old GOP rather than the new one. For McConnell, Ducey is an enticing pawn in this proxy war.
Trump responded by saying he would never endorse Ducey.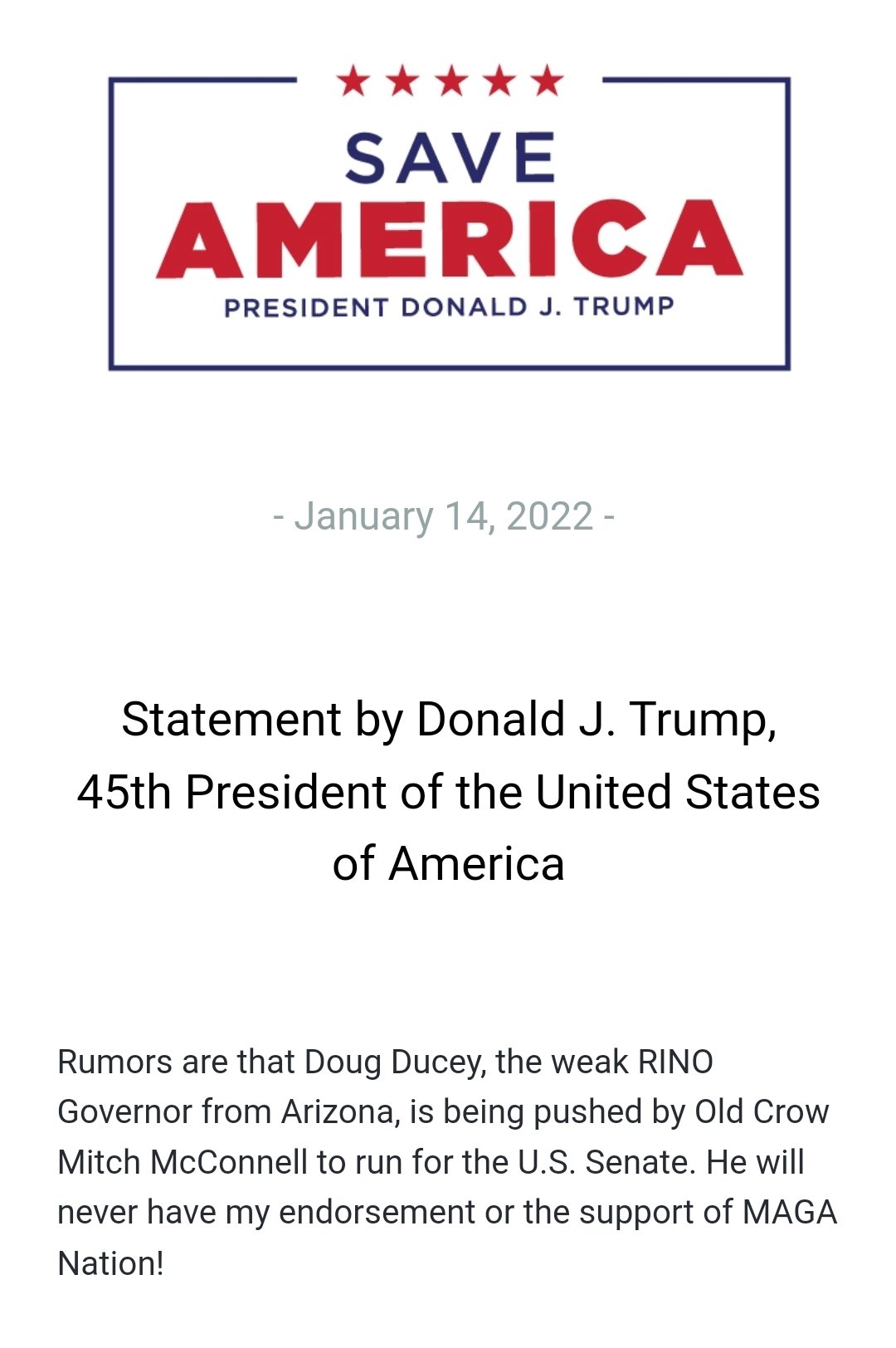 Arizona Governor Doug Ducey signed off on Biden's win in Arizona — despite many unanswered questions regarding the integrity of the election: