Cleveland Indians' "Chief Wahoo" baseball pennants from Lafayette, Indiana (1950s–present)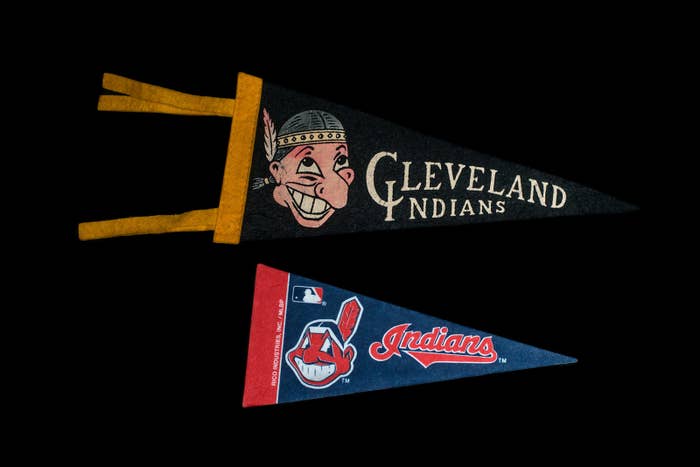 Seng's photographs document consumer items that include offensive imagery and stereotypes — some of which continue to be sold in stores today. It's Seng's hope that his photographs will start a conversation and help to educate people on how the legacy of racism has shaped America as we know it.
Here, Seng discusses the concepts behind Made in the USA and shares a selection of photographs from the series.
What do you want people to take away from this body of work?
Andrew Seng:

Made in the USA is a study on objects from the past and present that embody and perpetuate casual racism. The ongoing series takes a look at how racist ideas are commodified, disseminated, and how they are intentionally weaponized to achieve particular goals and influence ways of thinking. I think that it's critical to understand that we live in a country built on a foundation of white supremacy that allows for these racist items and racist ideas to exist.
I hope this work can be a point of education, but also a body of work that encourages people to question their implicit biases or their preconceived notions that have been systematically, systemically, and purposefully entrenched in American values and views.
Aunt Jemima salt-and-pepper shakers from Fort Madison, Iowa (year unknown)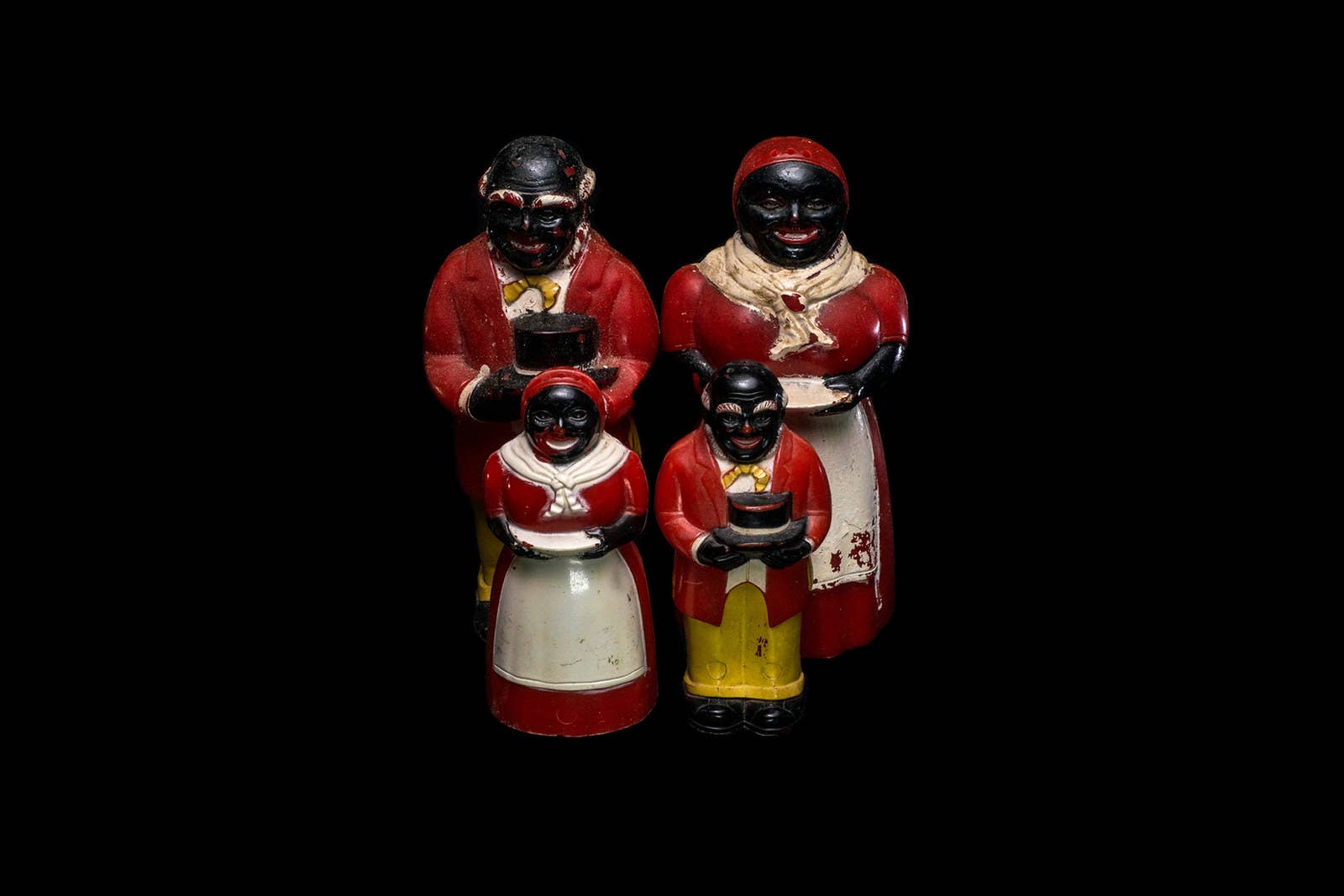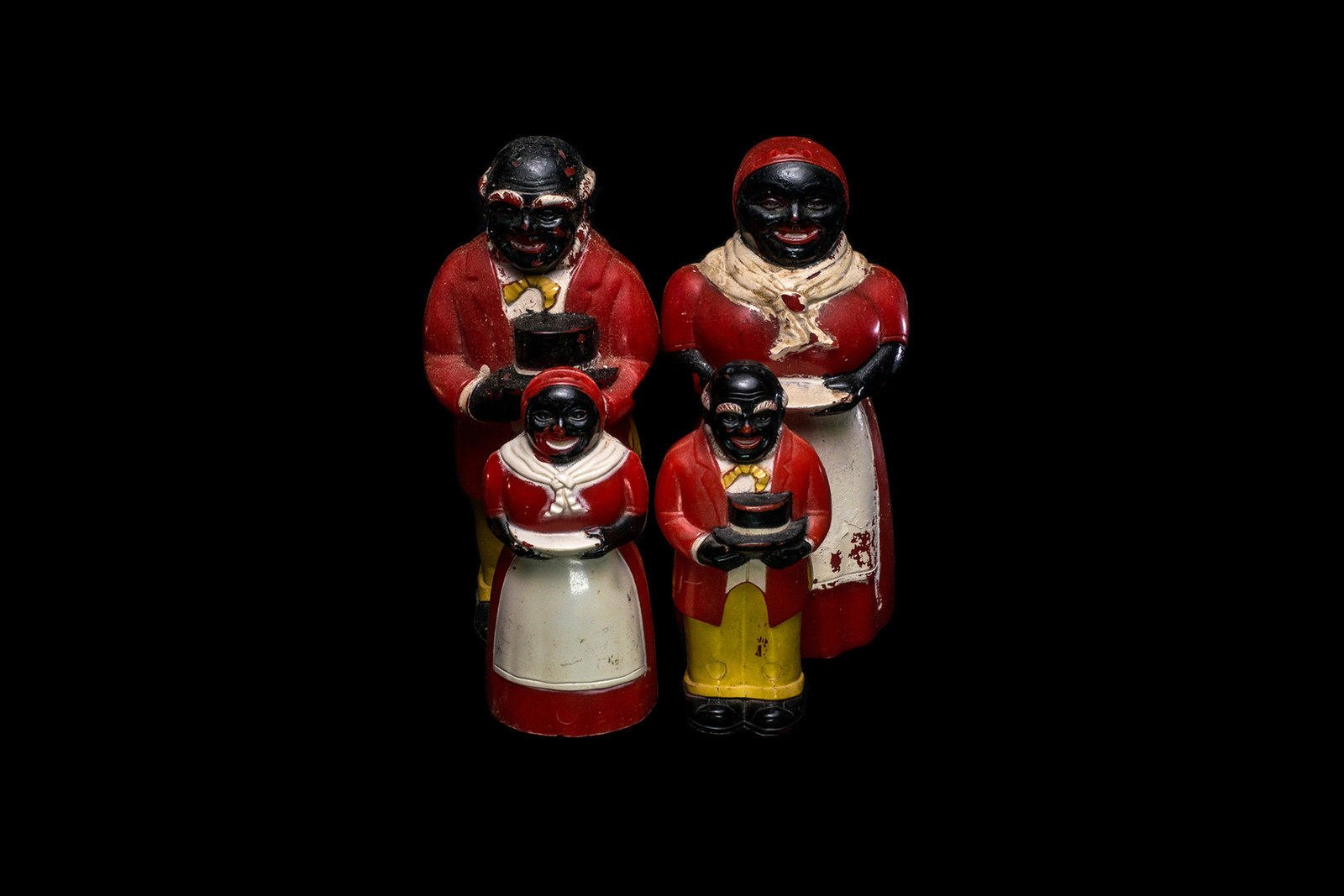 "Build the Wall" block set from Dallas, Georgia (2018)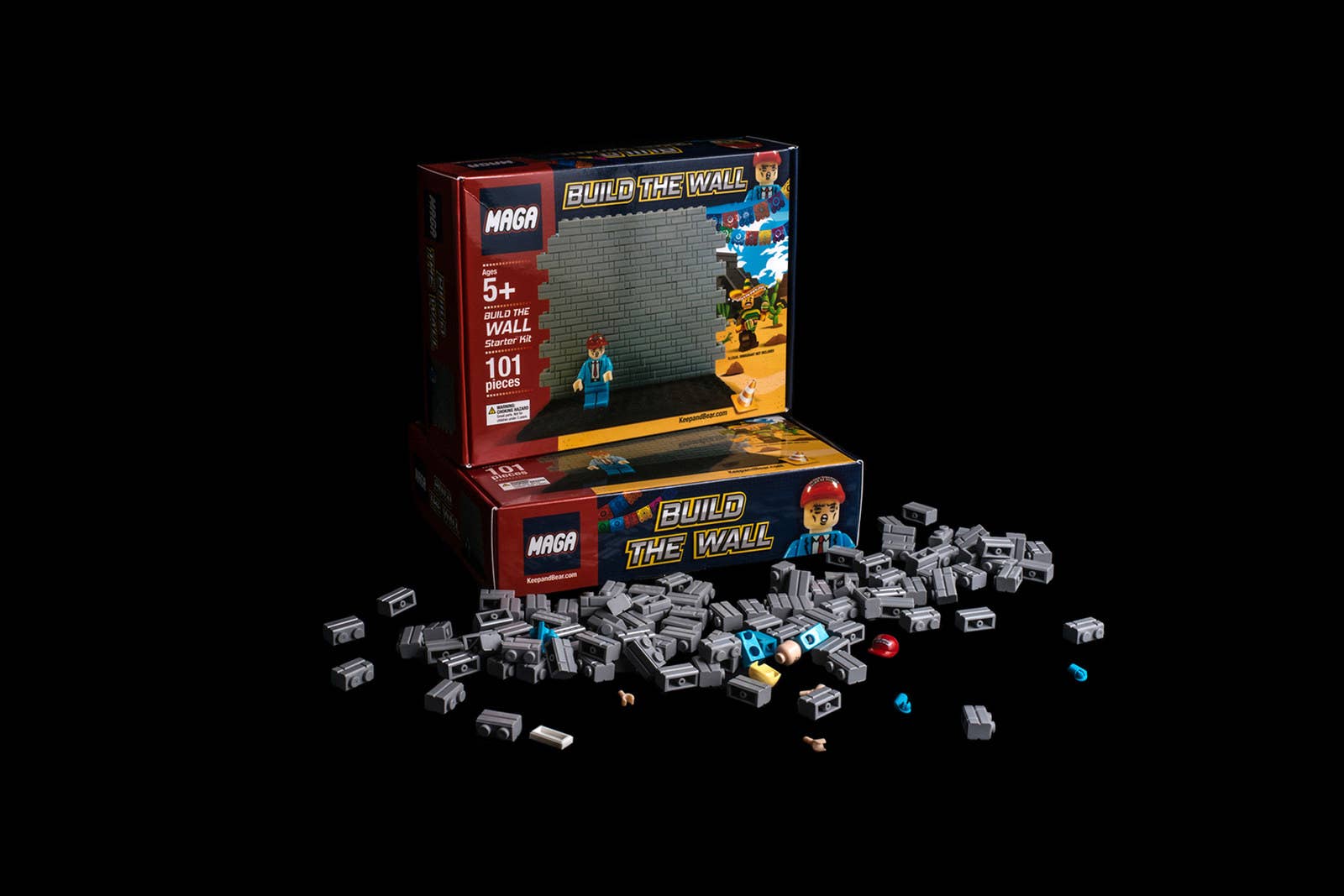 As a person of color in America, I grew up seeing a lot of racist depictions and racist tropes that made me feel awful. When you're a kid, you may not yet have the words to describe what you've seen or heard, but you know that it's not good. I think that seeing the same type of imagery hundreds of times over can have an effect on a person's psyche. Representation is so important because it not only teaches other people how to see us but how we see ourselves.
What were some of the challenges you faced in completing this work?
AS:

I was concerned and continue to be concerned that by putting out this work that I'm just perpetuating the hurtful narratives and the hurtful intended purpose of the items that I am discussing. I'm constantly interrogating who the intended audience is for this project, and I grapple with the question of whether I should be the one telling these histories.
So my challenges stem from a moral and ethical standpoint. I hope that people will see the importance in having these discussions, just as David Pilgrim, professor and founder of the Jim Crow Museum of Racist Memorabilia at Ferris State University, sees the importance of keeping these hateful objects in a permanent place of learning and education.
Vintage chalkware "Coolie" head from Kalispell, Montana (1962)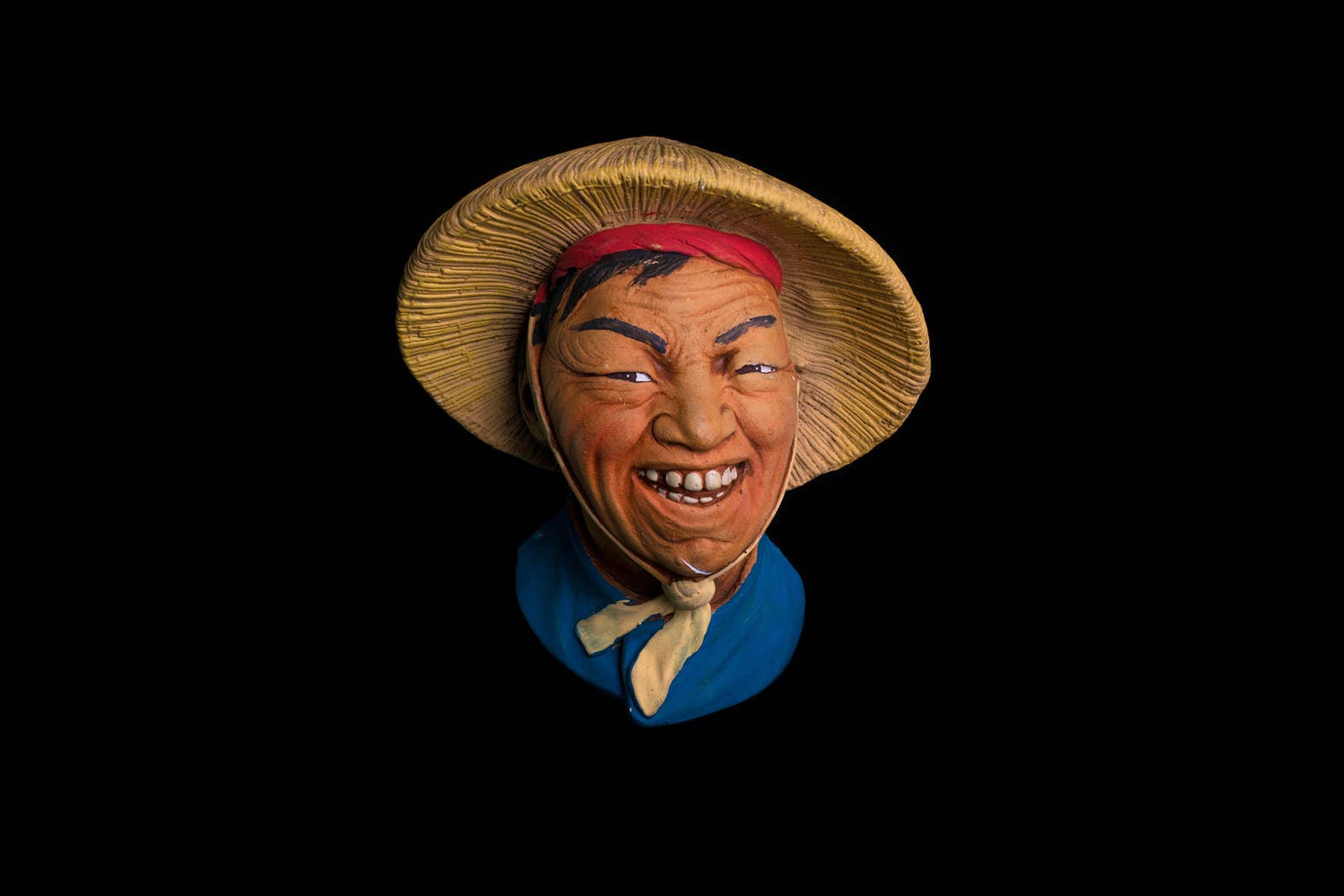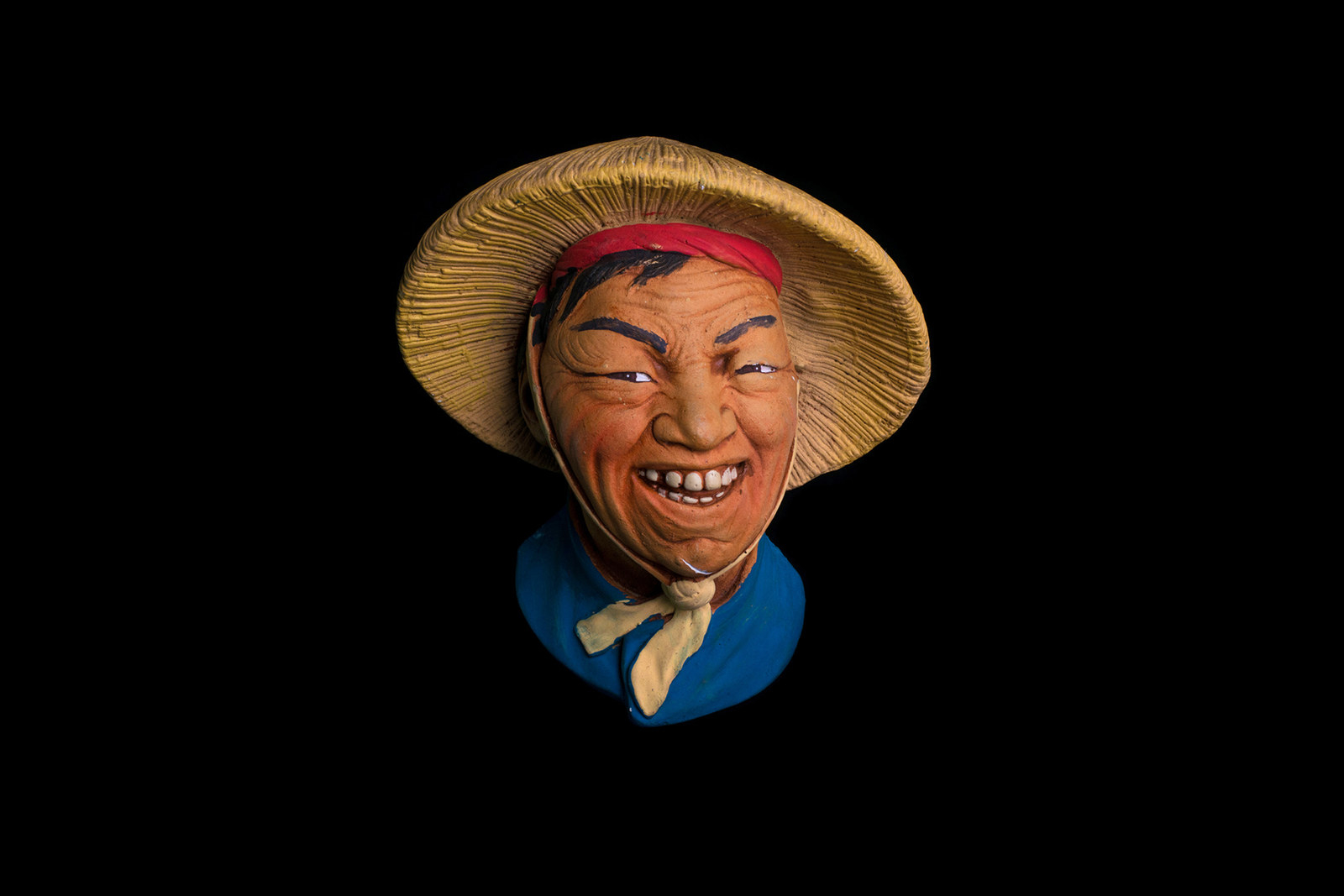 "Baby Daddy" Father's Day card from Ahoskie, North Carolina (2018)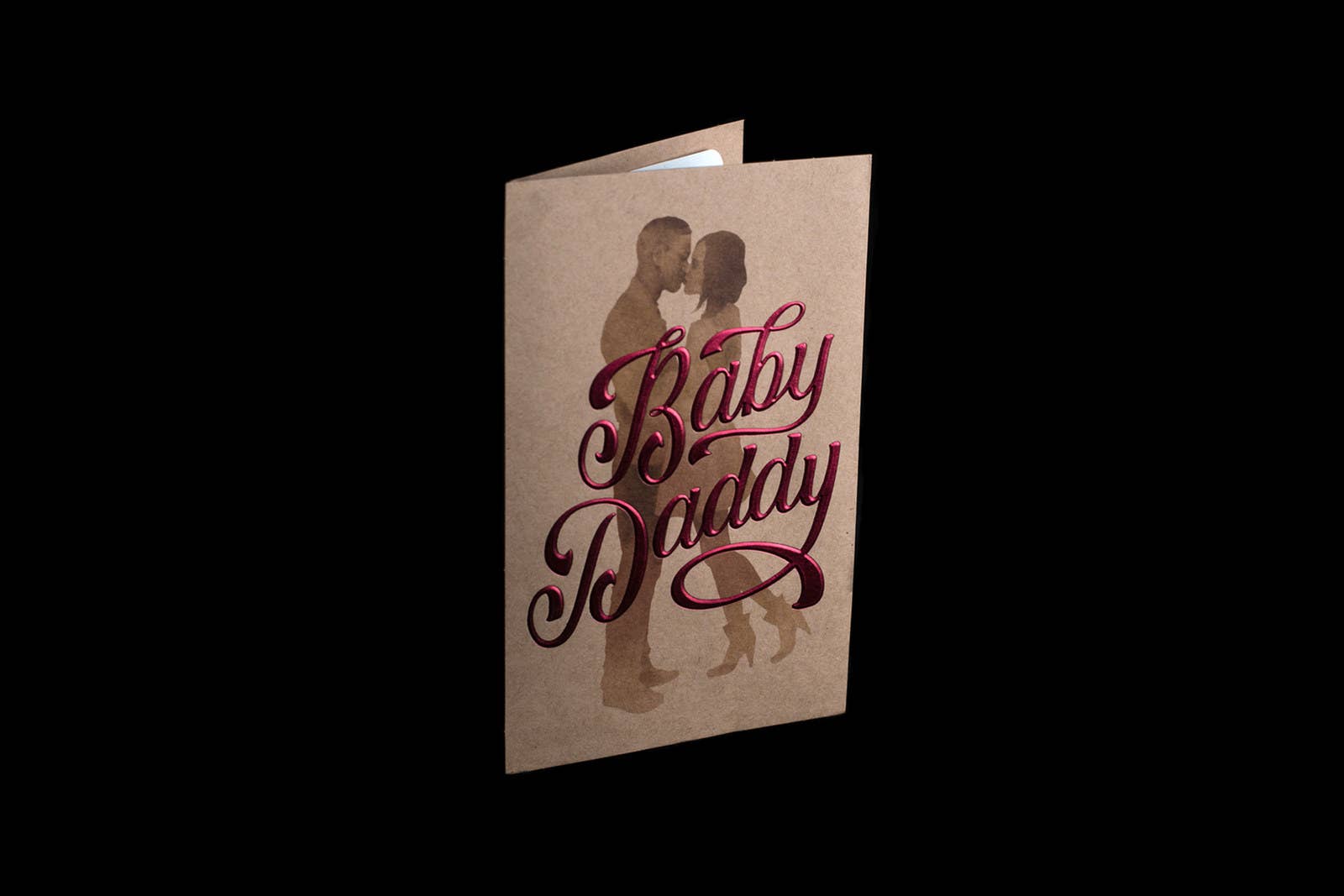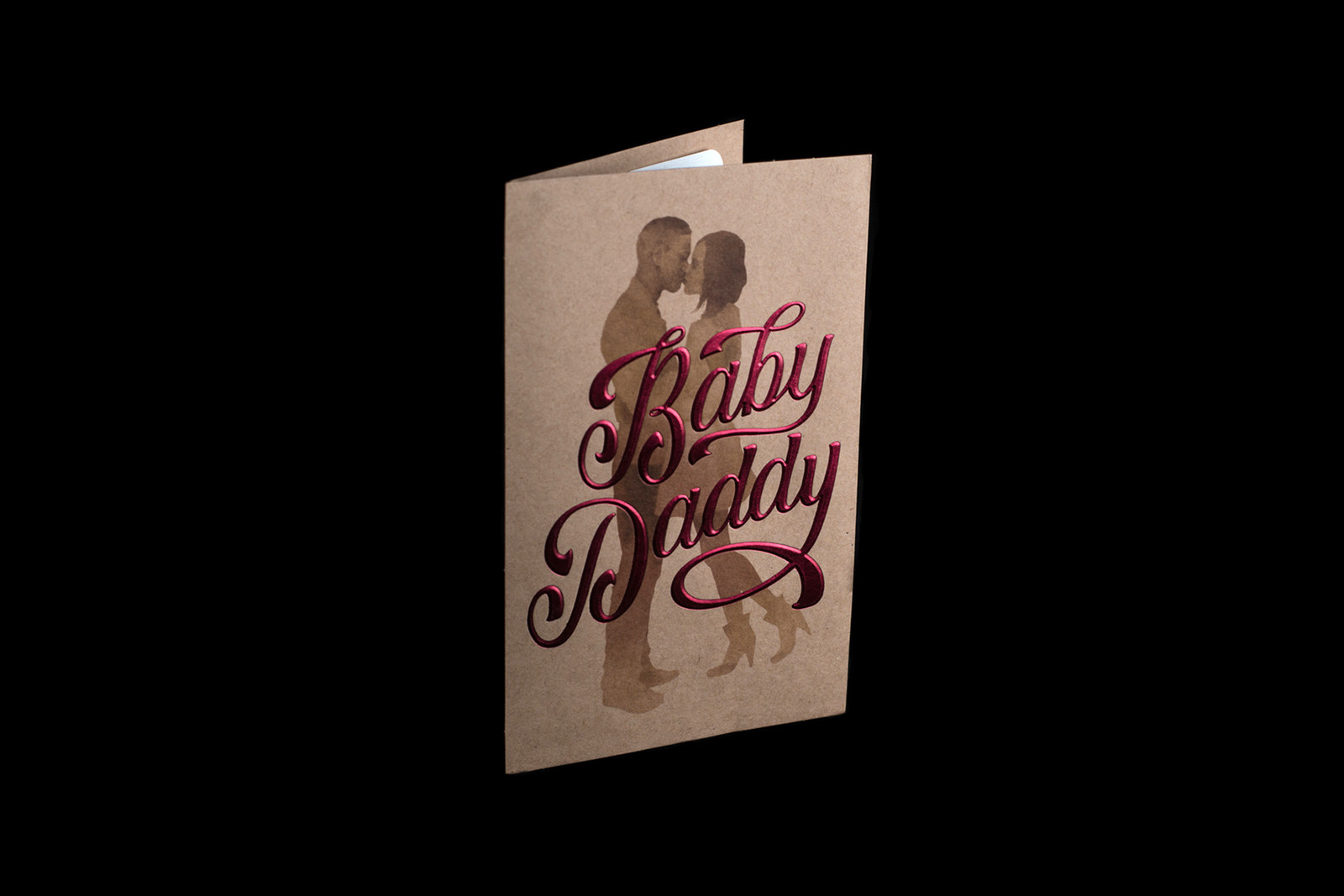 Where do you find these items?
AS:

I find items in person at antique stores, or just looking through the shelves at stores and grocery stores. The items found in antique stores obviously tend to be older, and I think it's important to document and contextualize these older items next to more contemporary items to show the long lifespan and evolution of racism in America.
I think that this project cannot be done without conducting research, writing with context, and holding people accountable. These elements are crucial in understanding how this form of casual racism functions as an arm of white supremacy. Although the project's visual component is to focus on objects, what is truly being interrogated is the origin and evolution of the harmful ideas that they personify and that still dehumanize black, indigenous, and other people of color today.
"Arab" and "Desert Prince" mustache and beard from Upper East Side, Manhattan (2010–present)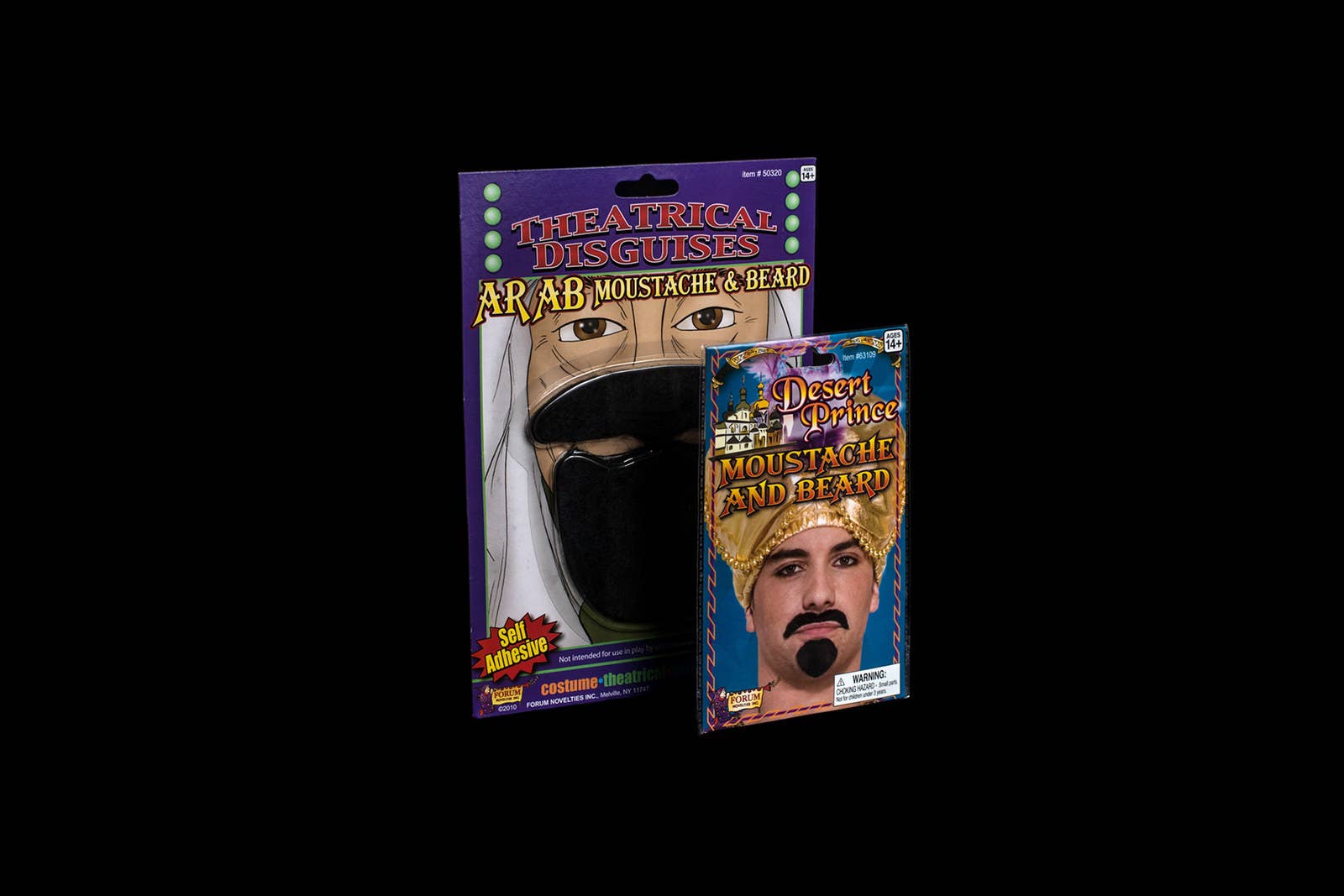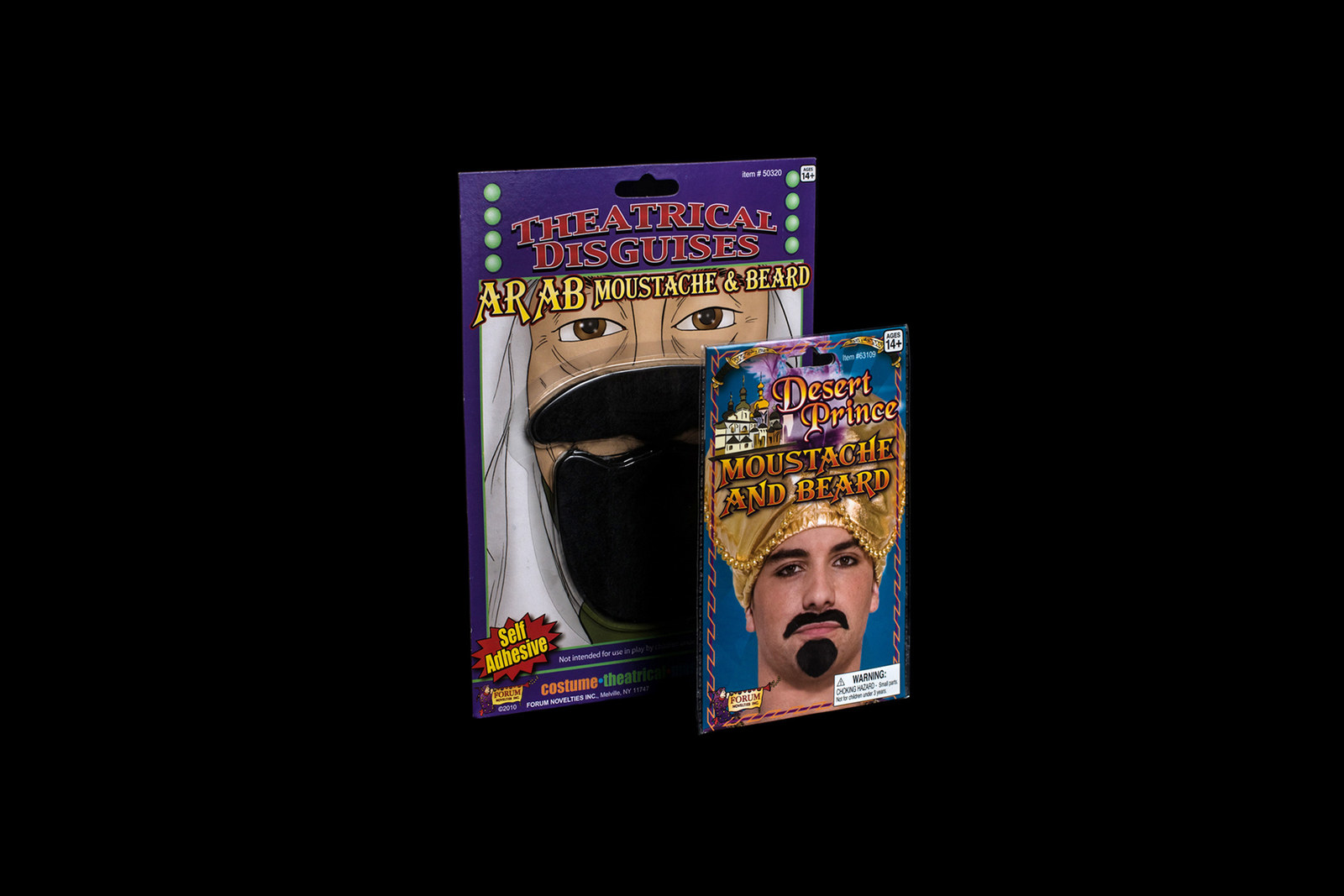 O.J. Simpson Time magazine cover from Valencia, California (1994)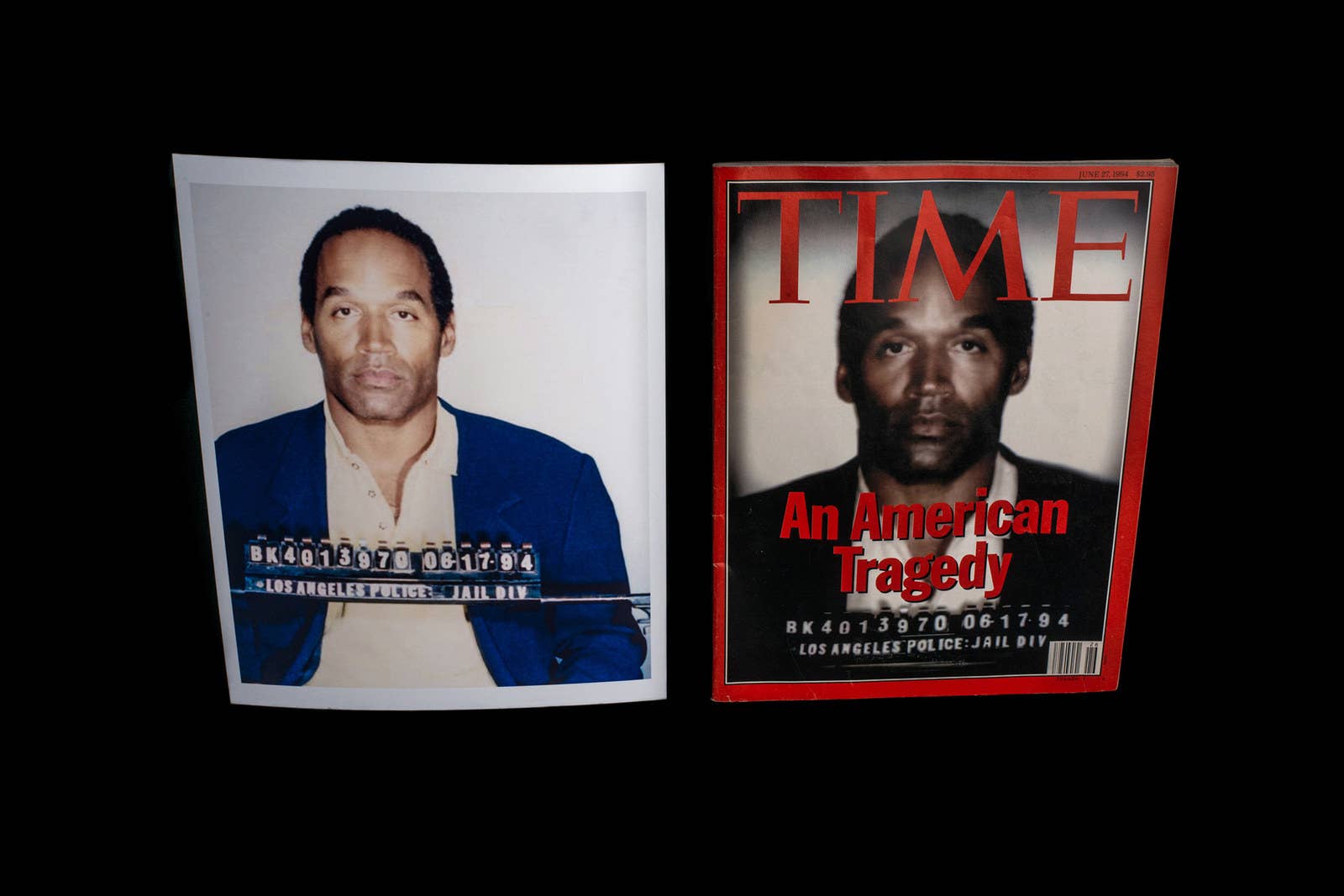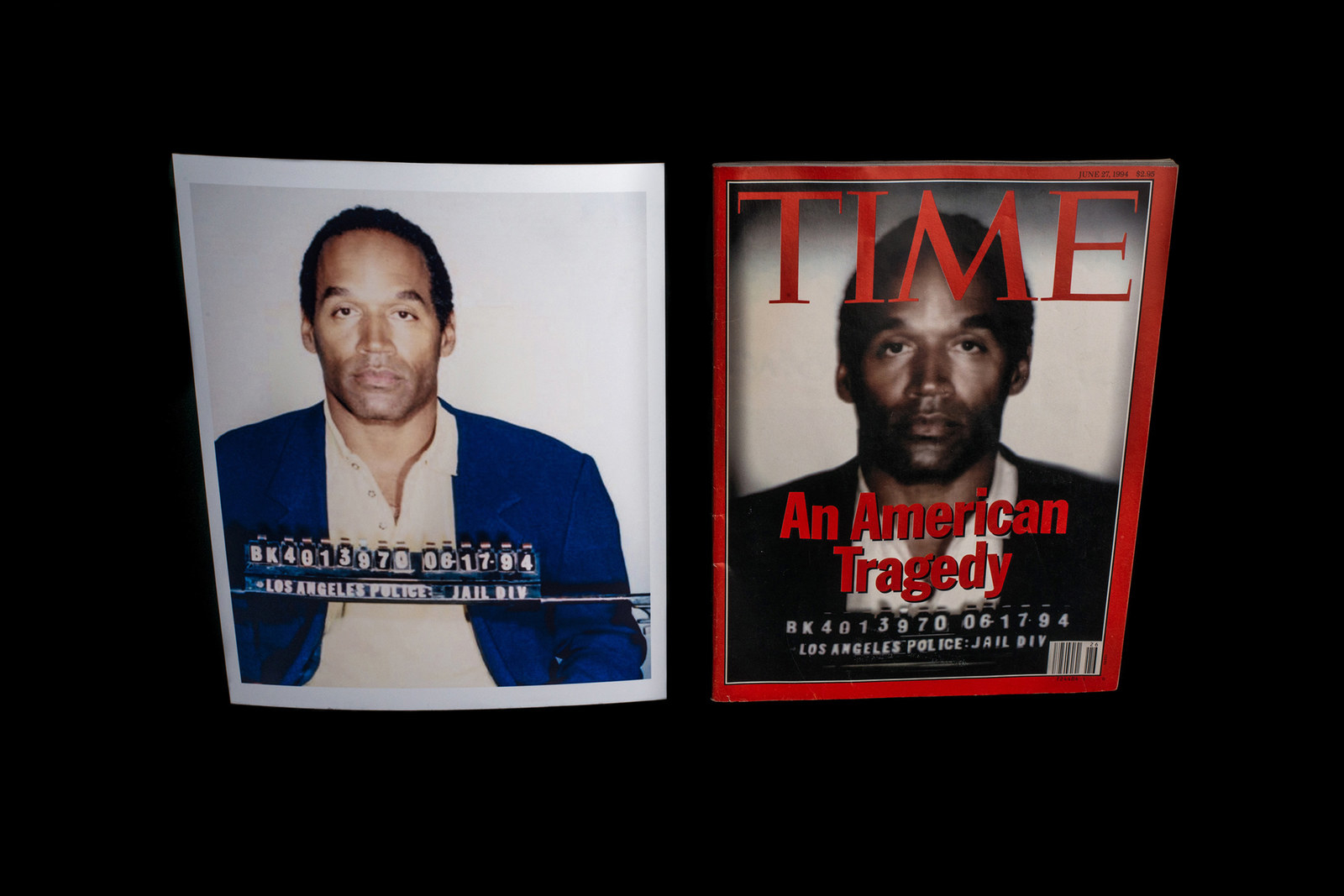 Mickey Rooney in a press photo for Breakfast at Tiffany's from Memphis (1961)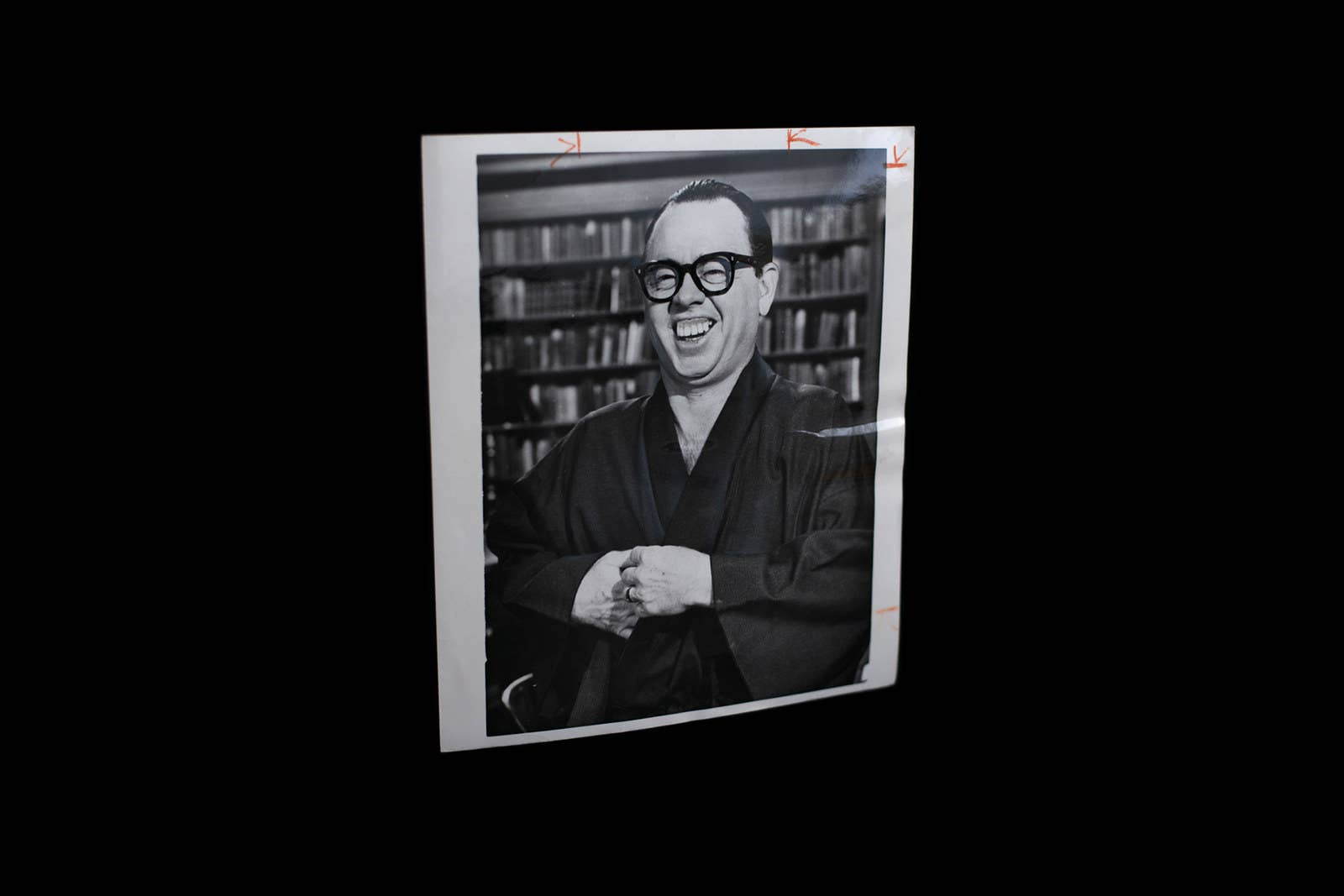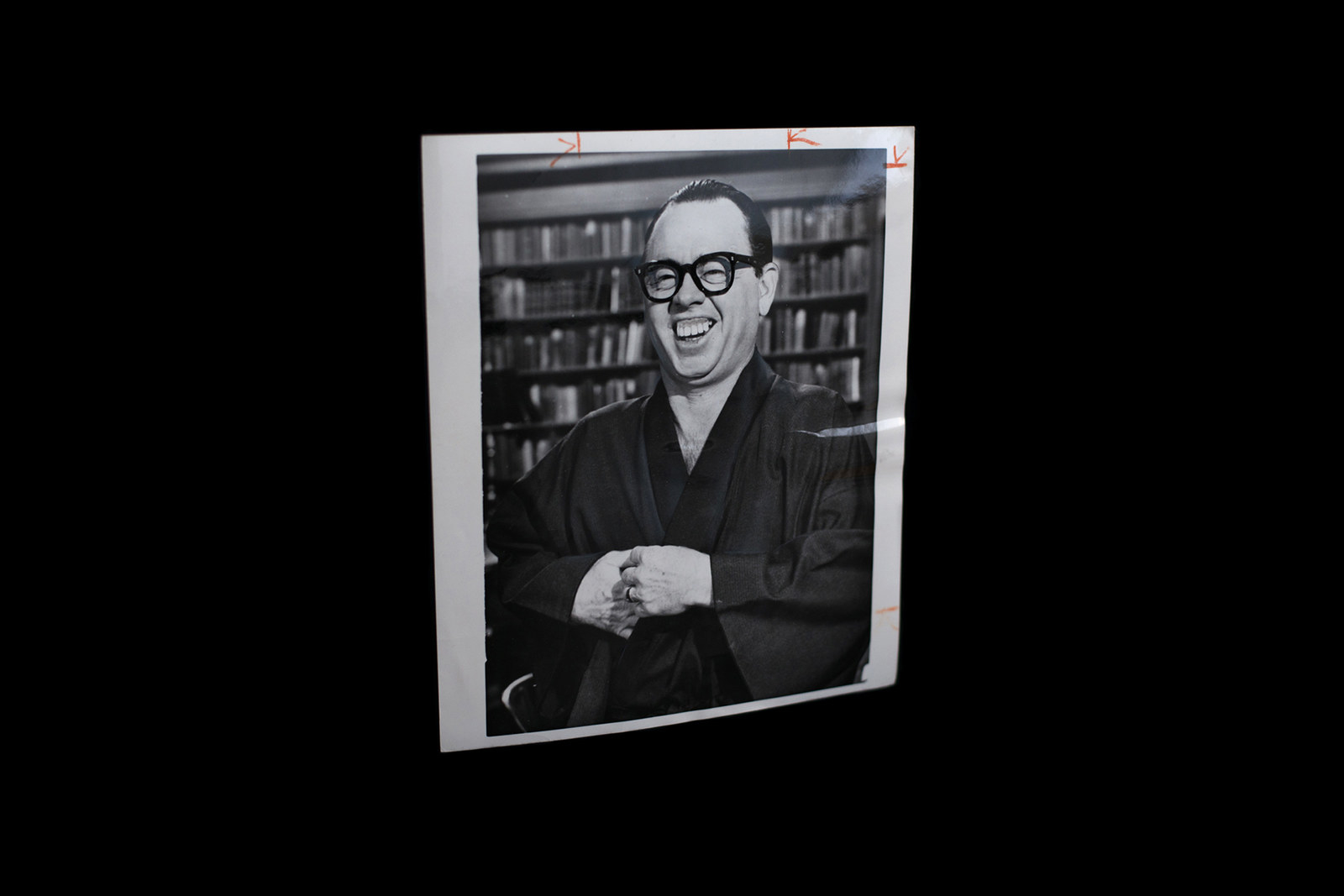 Eskimo Pie, worldwide (1921–present)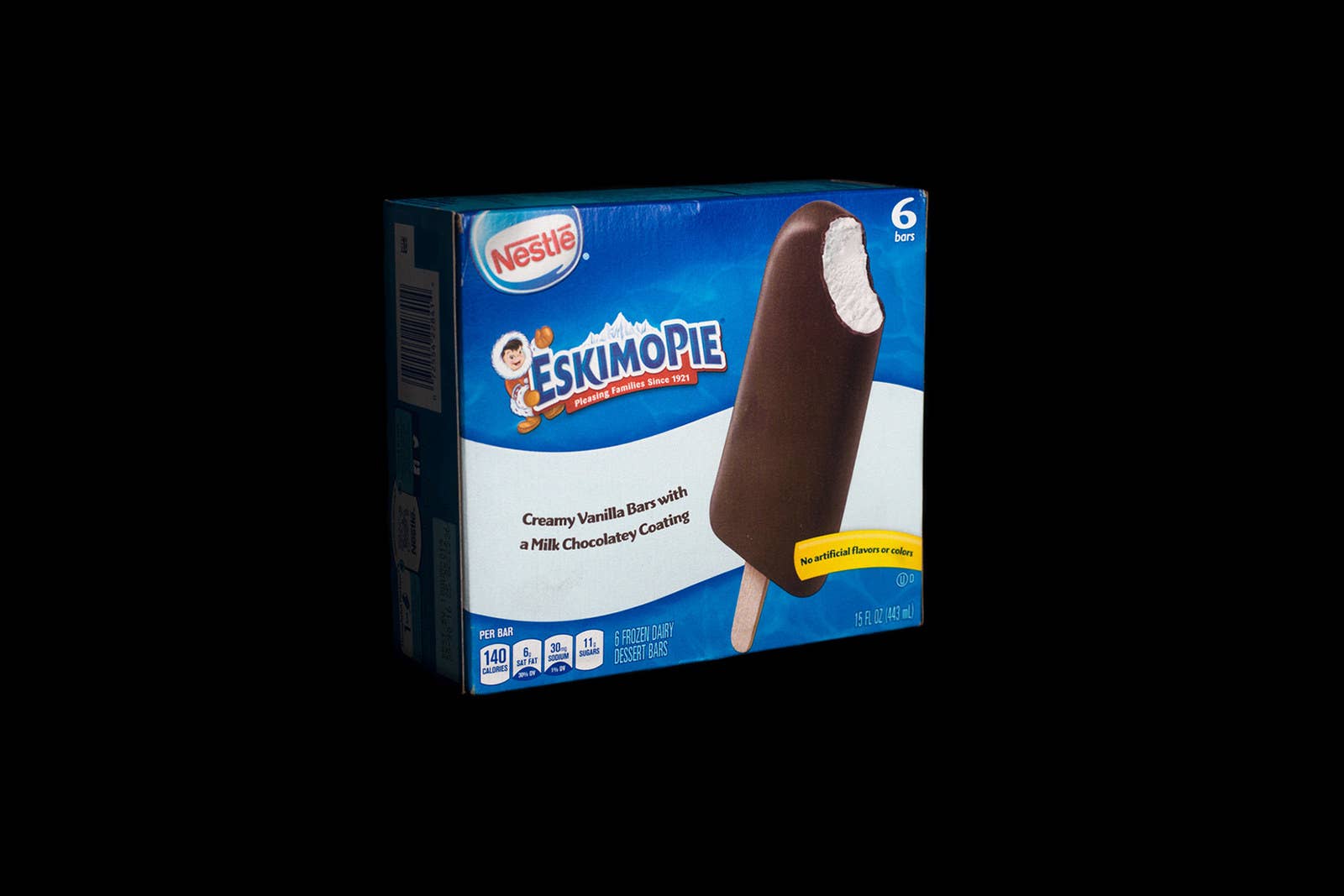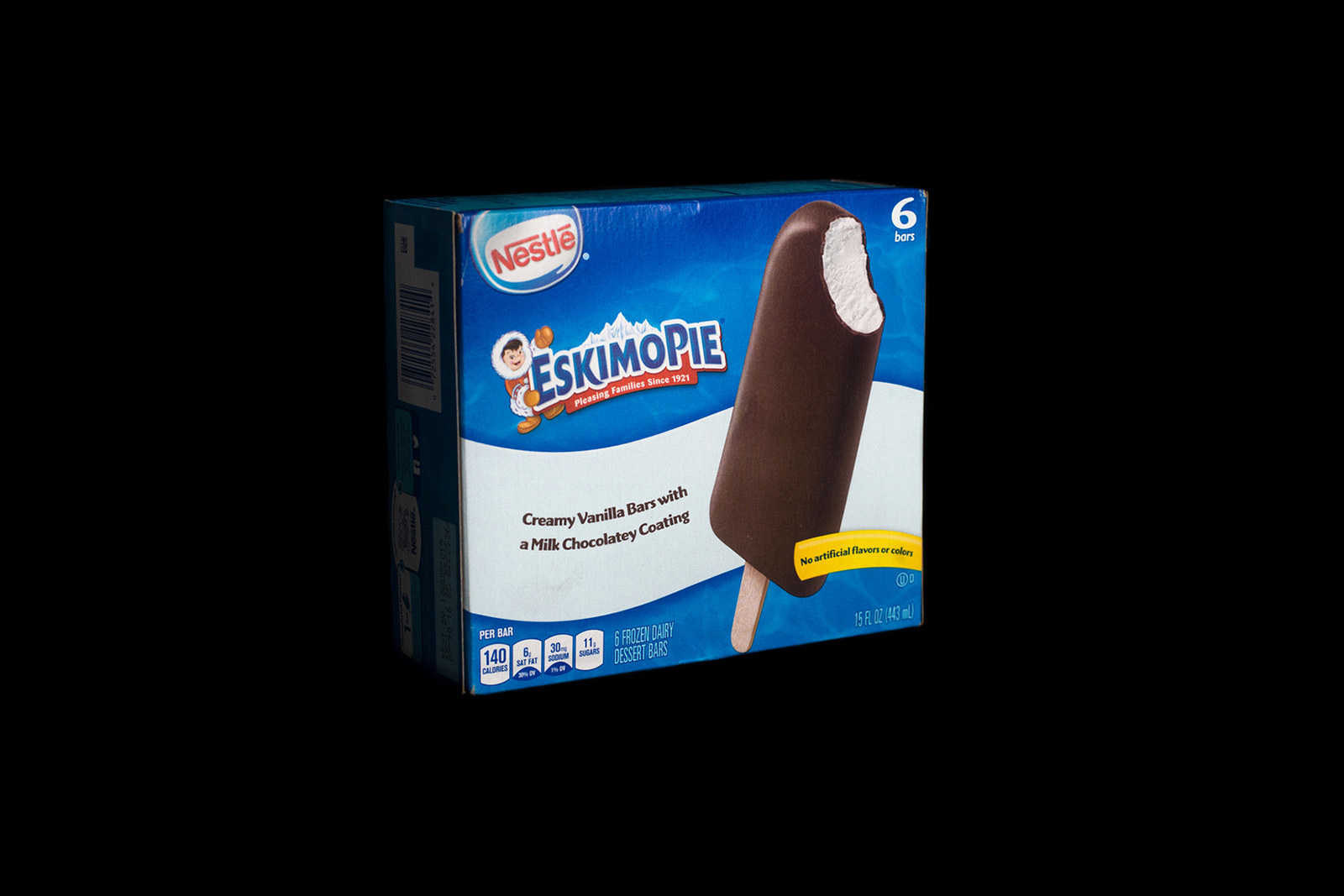 "Oriental" Valentine's Day card from Anniston, Alabama (1950s)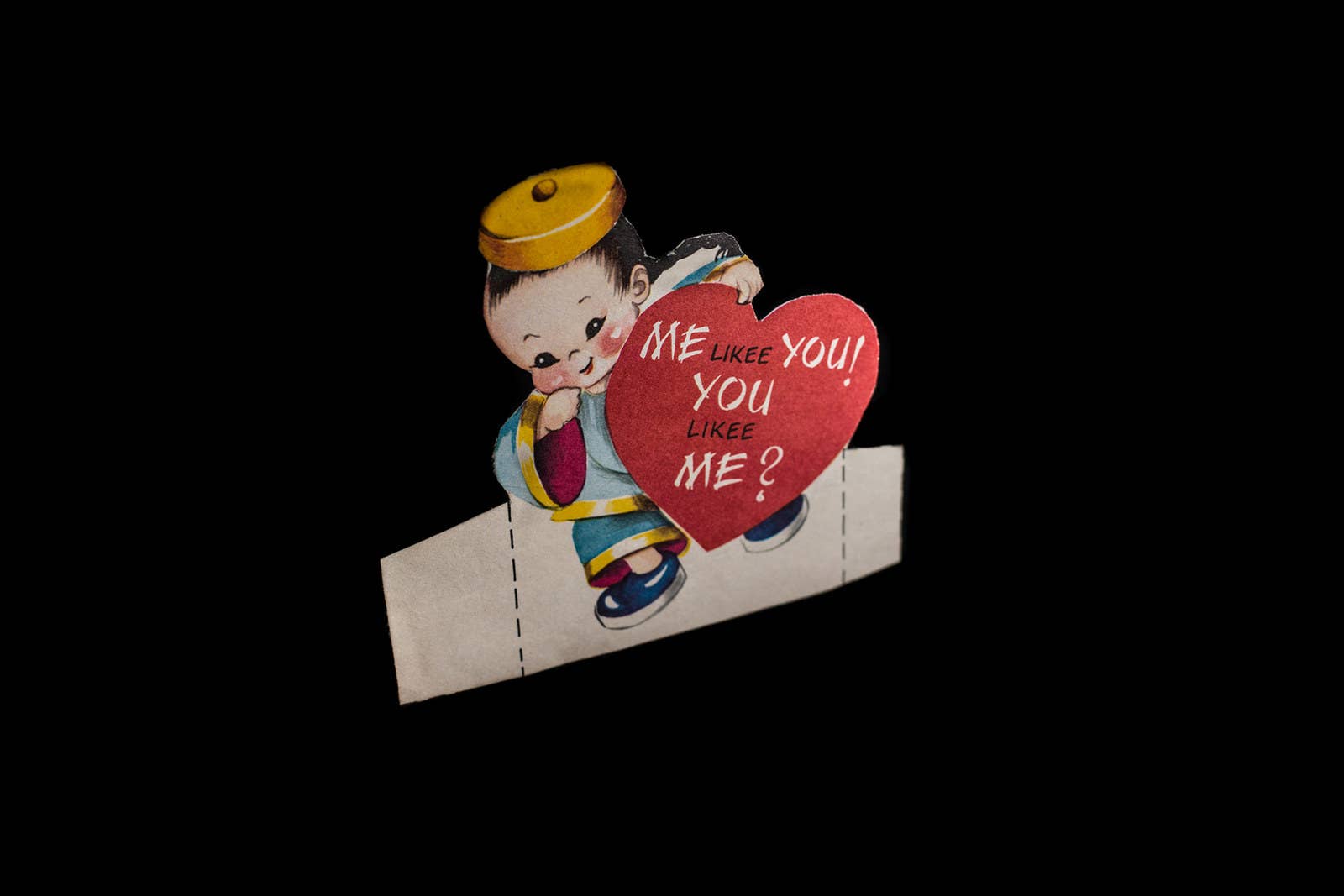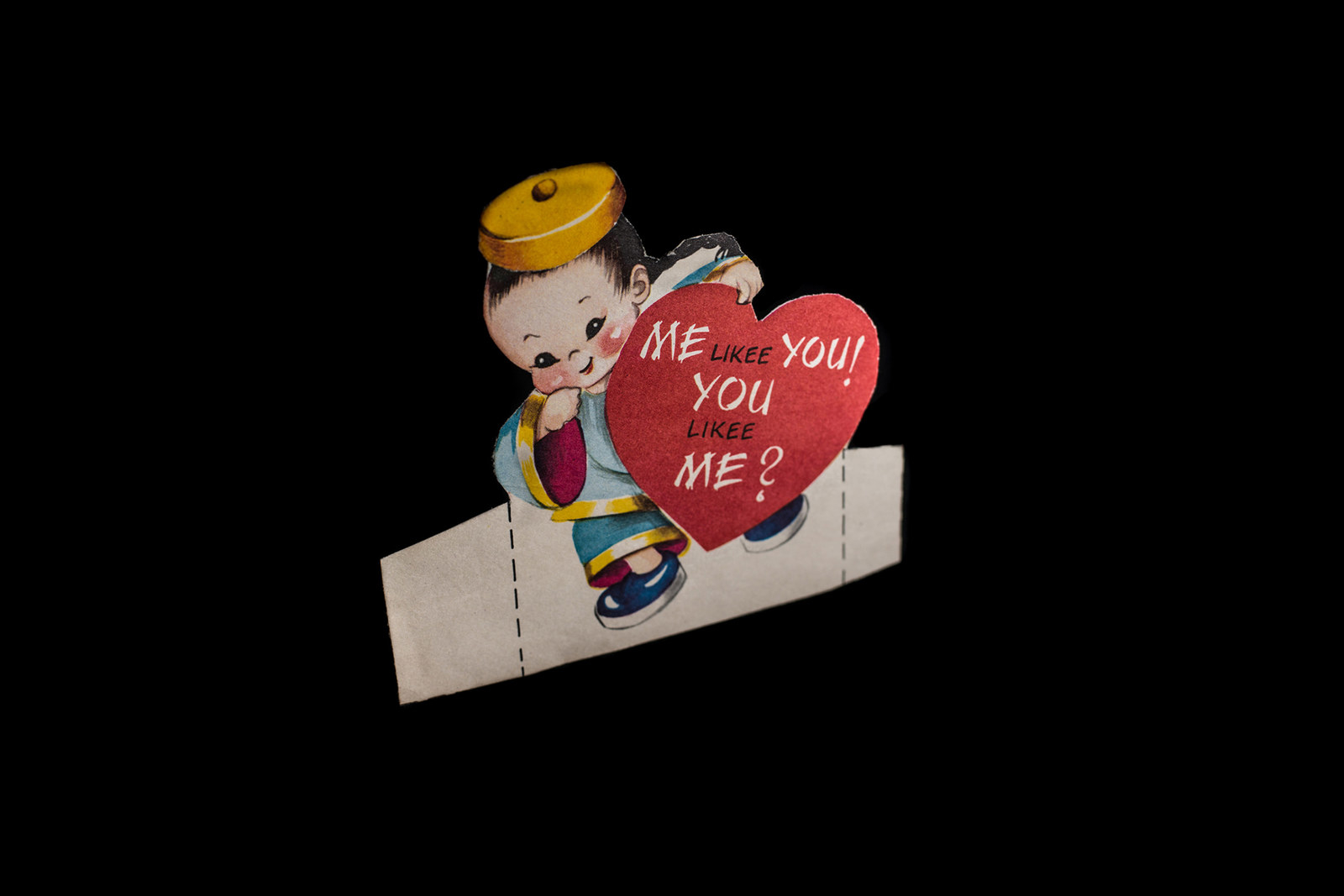 American school textbooks from Texas (2007)


Barack the Barbarian comic books from Chicago (2009)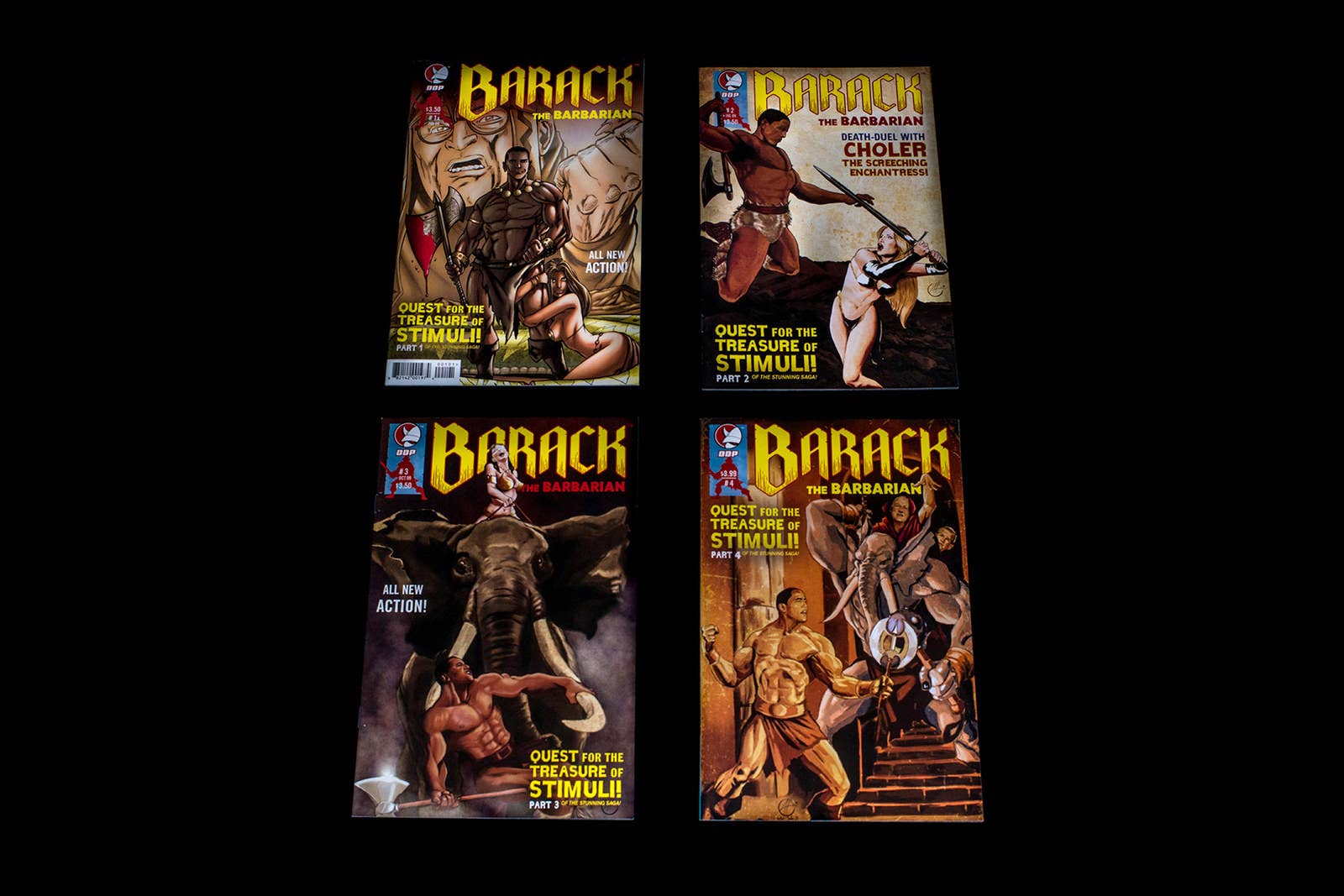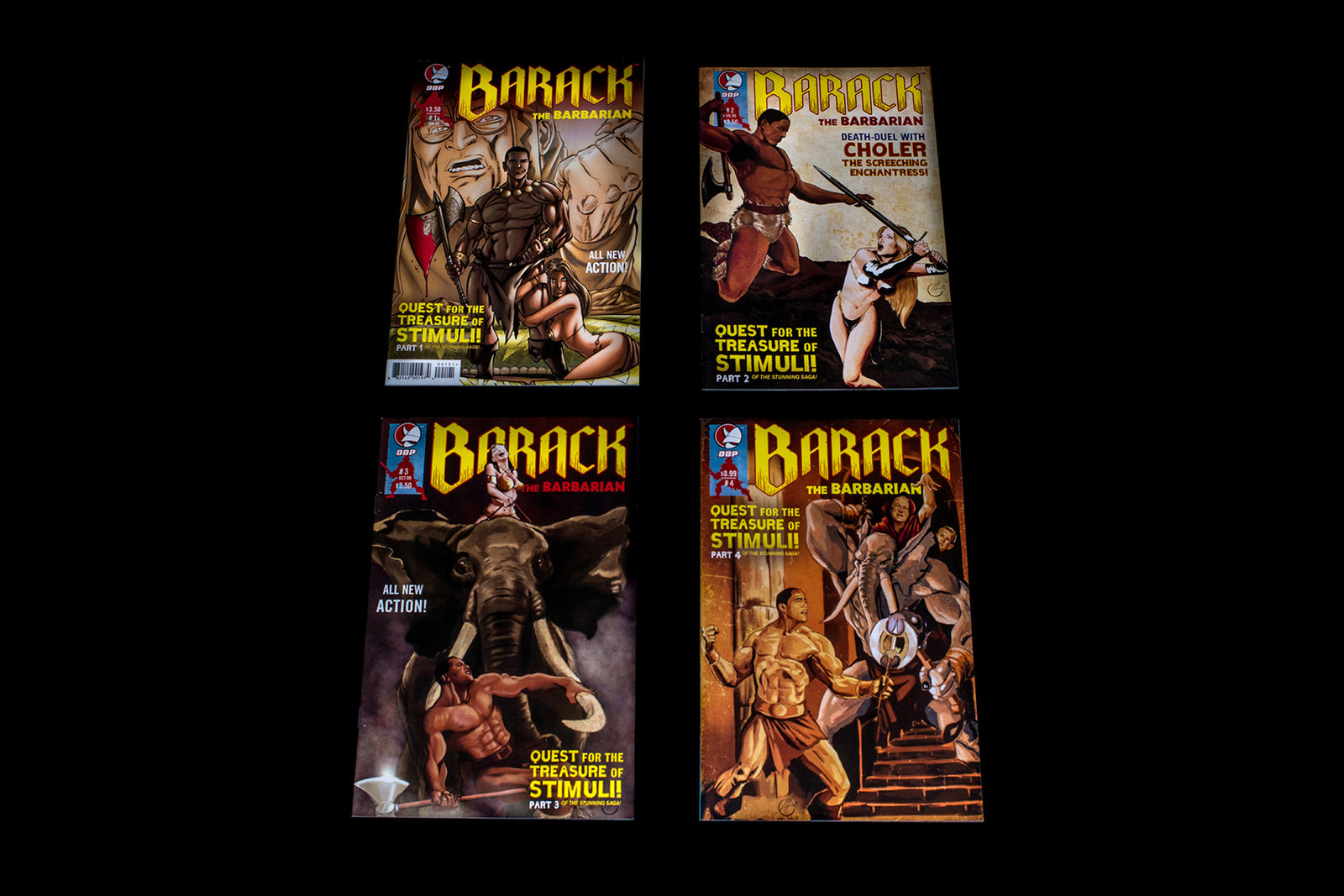 Sambo's restaurant coaster from Collinsville, Illinois (year unknown)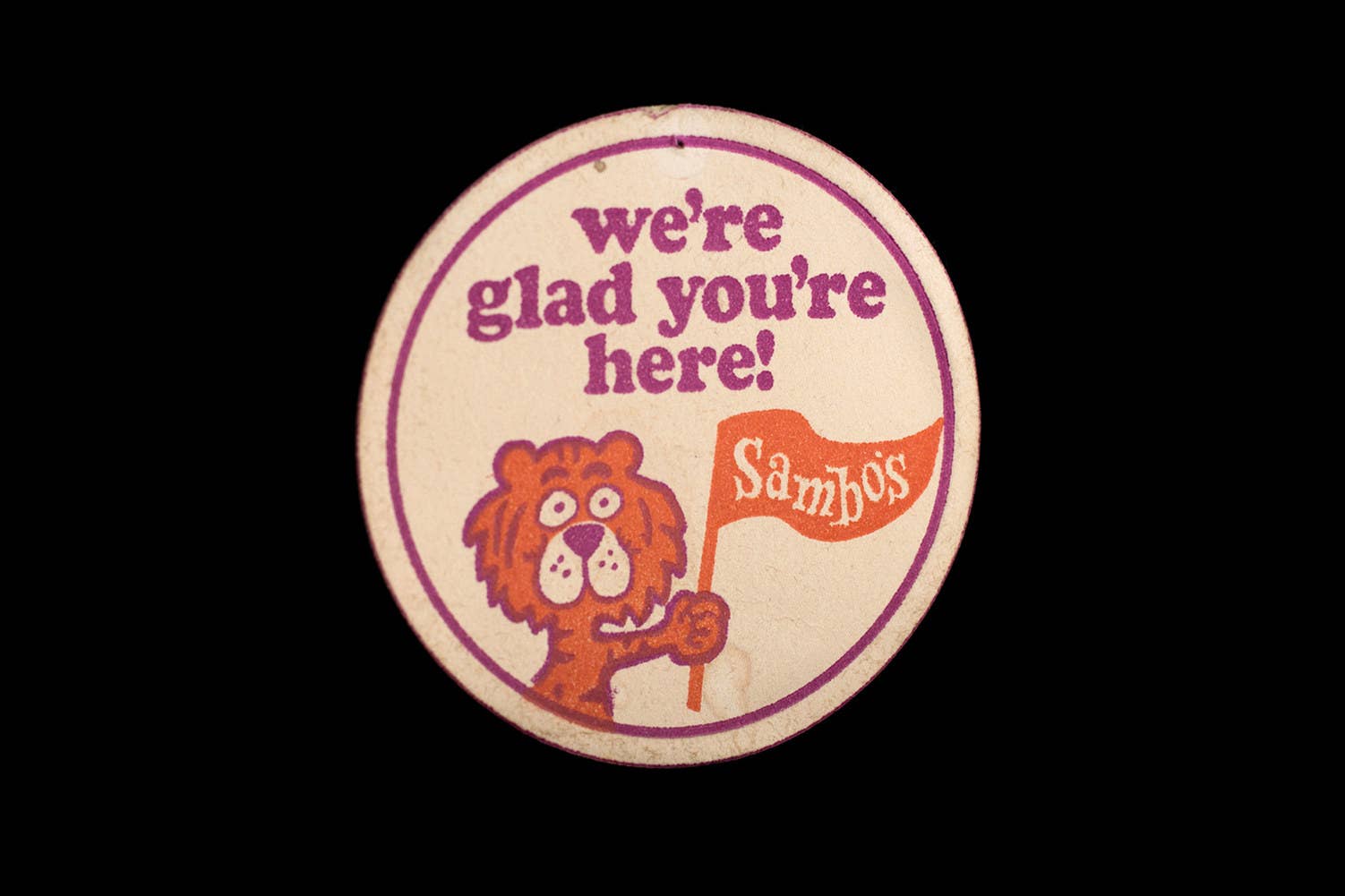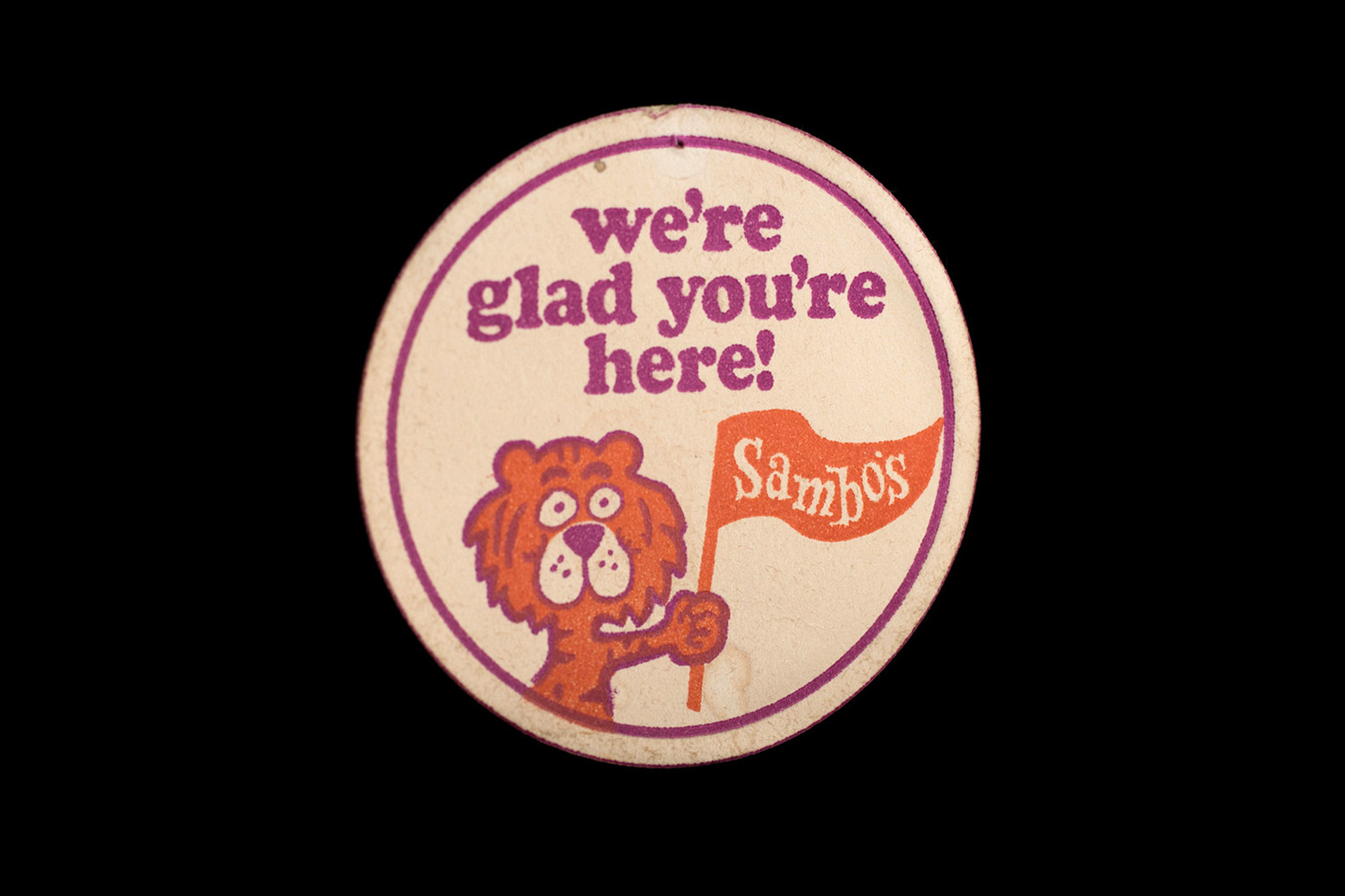 Greeting card from Collinsville, Illinois (year unknown)