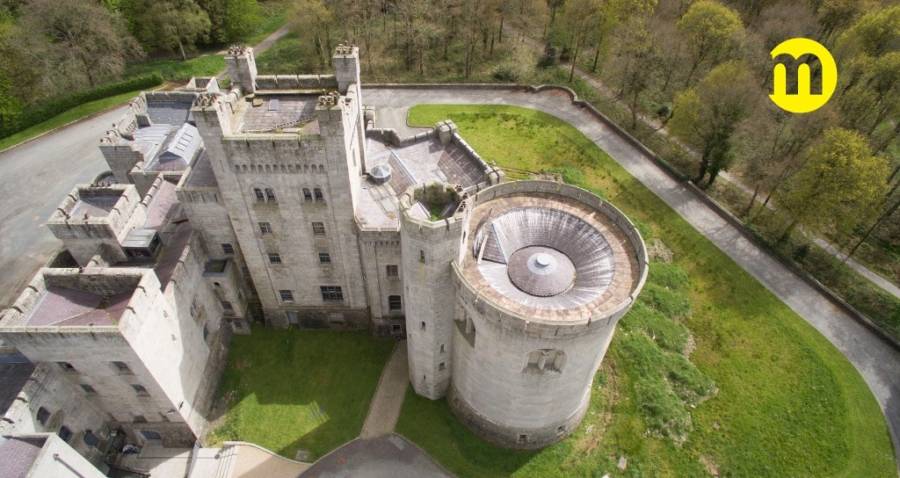 Listen up Game of Thrones superfans: You can now own a piece of the show's history for a pretty reasonable price.
Part of Northern Ireland's Gosford Castle, which was used for exterior shots of the Riverrun castle on season three of the show, is up for sale starting at just $656,452. Considering that the average price of an apartment in Manhattan in 2017 was $2.19 million, this castle is something of a steal.
And the castle, on the market through Maison Real Estate, has had quite an interesting history aside from its Game of Thrones fame.
Gosford was built in the mid-1800s by the 2nd Earl of Gosford, Archibald Acheson, and remained in the hands of the Earls of Gosford until 1921. During World War II, the castle was used to accommodate troops and had a prisoner of war camp erected on its estate. It was sold after the war and had been used as a hotel since 1983.
The castle was most recently purchased in 2006 and was being developed into luxury apartment units. The portion of the castle up for sale now is "partially developed" and has six proposed apartments with delightfully medieval names like "The Old Keep" and "The Round Tower."
Each one of the spacious units has 3,500 square feet of living area and some select units even offer rooftop gardens.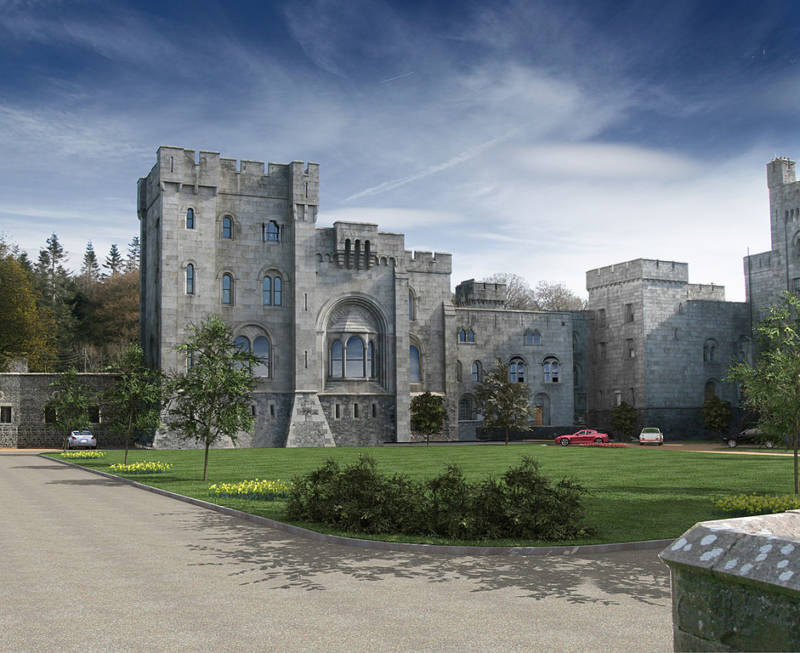 Even though just the exterior of Gosford Castle was used for the show, fans still associate the castle at Riverrun with some pivotal moments on the HBO hit show.
During season three, Robb Stark used the castle as his home base alongside his mother Catelyn and uncles Edmure and Brynden "The Blackfish" Tully, when they plotted to defeat the Lannisters. One of the most memorable scenes that took place on the grounds of the castle was when Robb Stark cut off the head of his bannerman and former ally Rickard Karstark after he betrayed him.
Thinking of purchasing a piece of the place where this epic confrontation went down, but still worried that it might be a little too pricey? Think about renting out one of the units. Airbnb has offered to help the buyer renovate part of the castle to actually look like Riverrun from the show on the inside. But there's a catch: The buyer must list one of the apartments on their site.
"Whoever has enough Lannister gold to buy this castle, let us know," Airbnb tweeted. "We'll help you renovate a room to look like Riverrun if you'd like to list it on Airbnb."
Whether renting or buying, if you've always dreamed of living like one of the Tullys, you better act quickly. Winter is coming and this part of Game of Thrones history will likely not stay on the market for long.