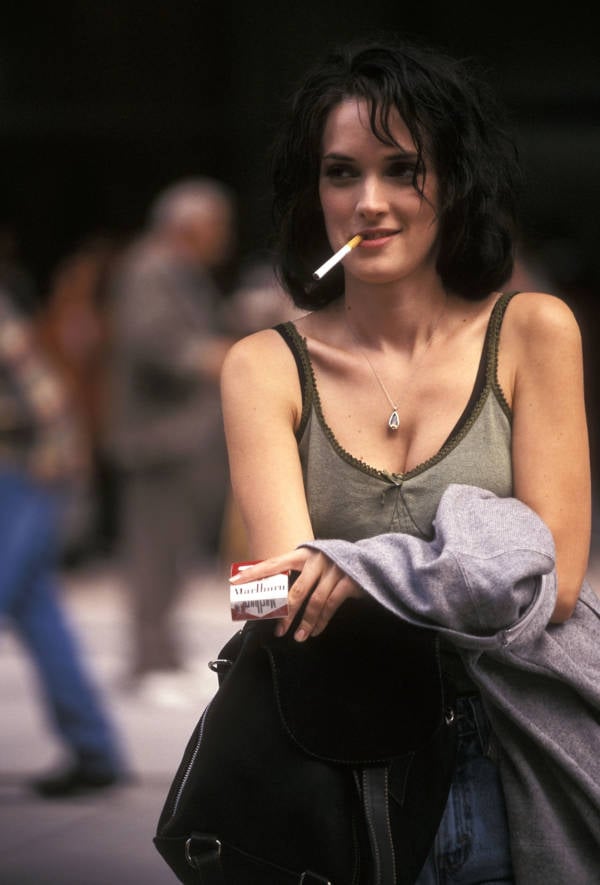 Winona Ryder films the movie Celebrity on Sept. 13, 1997 at 52nd Street and Park Avenue in New York City.
Crop tops, high-waisted jeans, and Converse sneakers are just a few 90s fashion classics we still haven't put away.
The 1990s was a huge decade for fashion, as it combined so many past trends with novel ones. It saw the revival of some looks from the 70s, like floral patterns, and meshed them with new looks like crop tops and chokers. Those quintessential 90s combos are still wildly popular today.
In the roughly 20 years since the end of the decade, fashion has evolved, but our nostalgia for these 90s fashion looks are certainly here to stay, and with good reason.
Major 90s Fashion Trends And Musical Influences
90s fashion is particularly unique because of the wide variety of trends created during that time. What is common in this period is how influential pop-culture icons and musicians were on what everybody was wearing.
Grunge and heavy-metal bands like Nirvana, Pearl Jam, and Alice in Chains shot to stardom in the 90s and as a result, so did their fashion choices. Their "I don't care" looks, hallmarked by plaid flannel shirts, ripped jeans, and long, unkempt hair became a look that countless tried to recreate.
Similarly, hip-hop fashion went mainstream with rappers like Tupac, TLC, Easy-E, and LL Cool J who were being shot to stardom. Their baggy jeans, bucket hats, tracksuits, and sportswear became some of the decade's top looks.
Pop musicians like The Spice Girls were known for their butterfly clips, crop tops, and platform shoes. Plus, boy bands like N'SYNC and the Backstreet Boys made frosted tips and tiny sunglasses both worldwide phenomenons.
Consequently, casual wear was one of the top trends for this time. Brightly colored tops and bottoms with bold geometric patterns were commonplace occurrences and various pieces of exercise clothing like hoodies, leggings, sports bras, and leotards were found in school hallways and on television screens across the world.
Celebrities, movies, and television shows have always influenced the fashion of their time, but arguably no other decade's fashion drew as much influence from pop culture than the 90s did. Remember when hairdressers across the world were inundated with requests for "The Rachel," a now-infamous haircut made popular by Jennifer Aniston's character on the hit 90s show Friends?


Other shows like Buffy the Vampire Slayer, Full House, and My So-Called Life inspired the fashion choices of younger generations. One of the most iconic shows in regards to fashion influences, Sex and the City, was just getting started towards the end of the decade. Consequently, the couture looks of Carrie Bradshaw went viral. Plus, movies like Clueless made certain trends like the plaid skirt absolutely iconic.
The Last Decade Of The Millennium
Nowadays, we look back on the 1990s fondly as the good old days. Back then, the U.S. hadn't gone through 9/11 yet, the Soviet Union had just been dismantled, and this little thing called the Internet was still in its infancy. But the decade wasn't all sunshine and roses.
The 90s saw the deaths of hundreds of thousands of Tutsi people in the Rwandan genocide, Princess Diana's sudden and unexpected death in a grisly car accident, and the violent riots in Los Angeles protesting the police brutality case involving Rodney King. These events effectively shaped 90s culture day-to-day, and perhaps the vibrant and unique nature of our fashion choices came as a sort of rebellion against these hard times.
See some of these 90s fashion trends in the gallery above.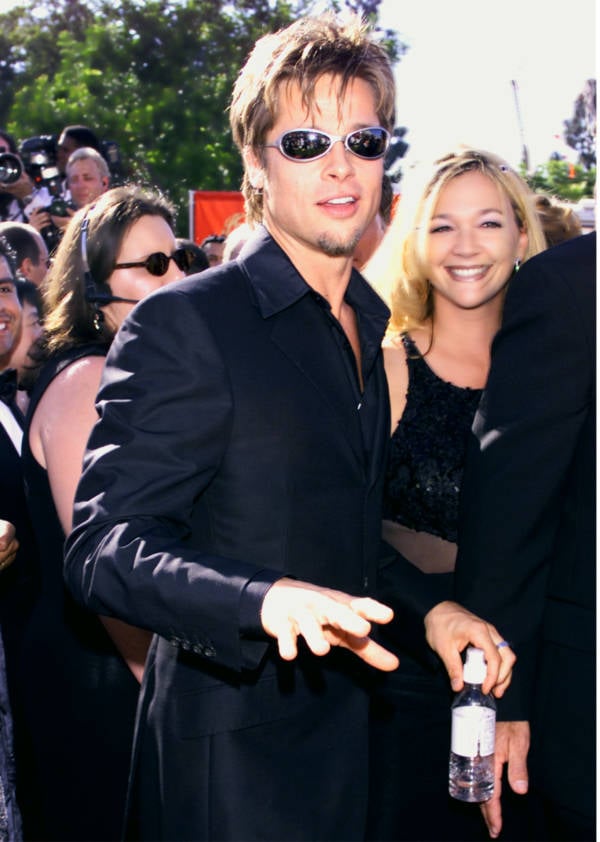 Brad Pitt at the 1999 Emmy Awards held in Los Angeles, Calif. on Sept. 13, 1999.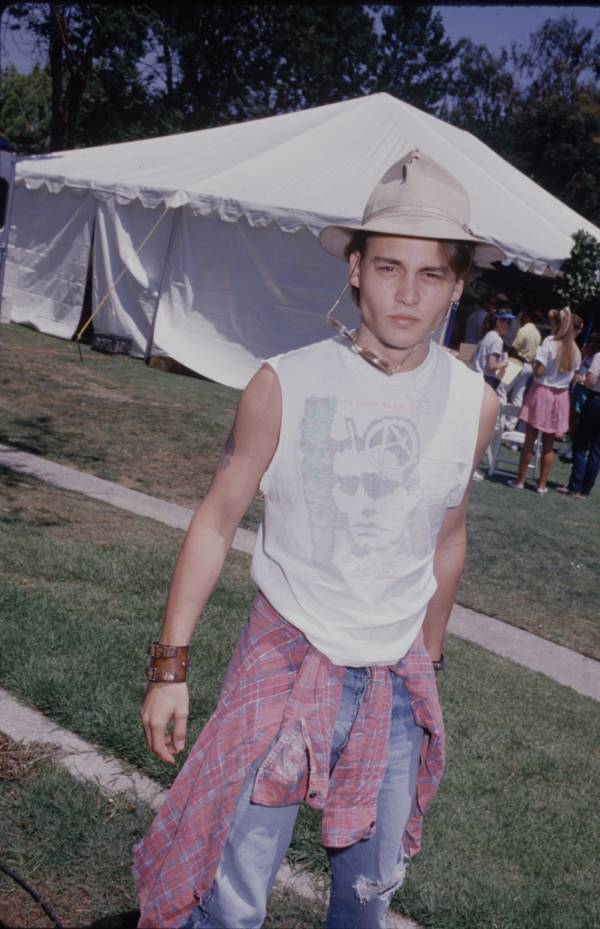 Johnny Depp on May 5, 1995.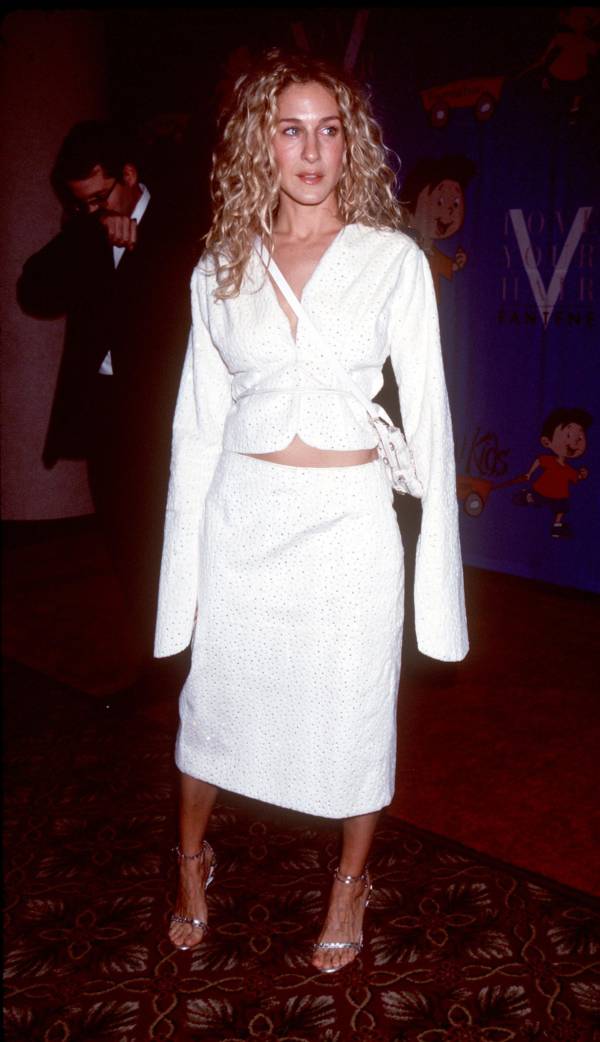 Sarah Jessica Parker at Rosie O'Donnell's 'For All Kids Foundation's 2nd Annual White Rose Awards Gala' on Nov. 11, 1999.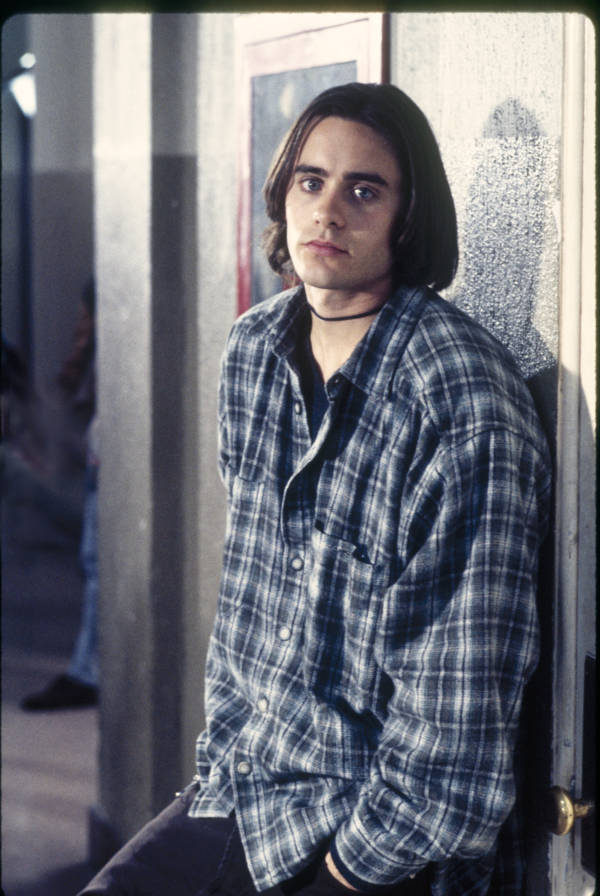 Jared Leto on the set of My So-Called Life on Jan. 12, 1995.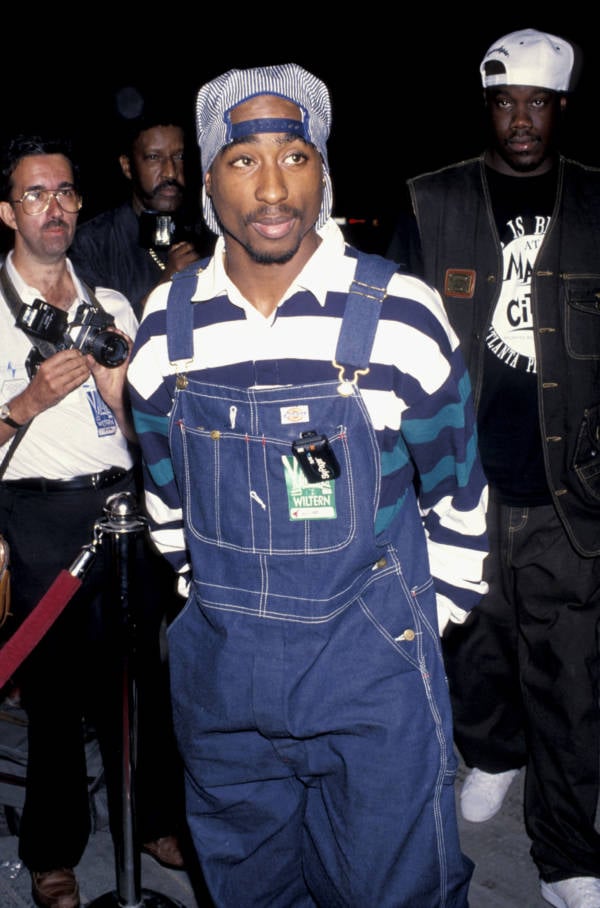 Tupac Shakur at the 1st Annual Minority Motion Picture Awards on Sept. 10 1993.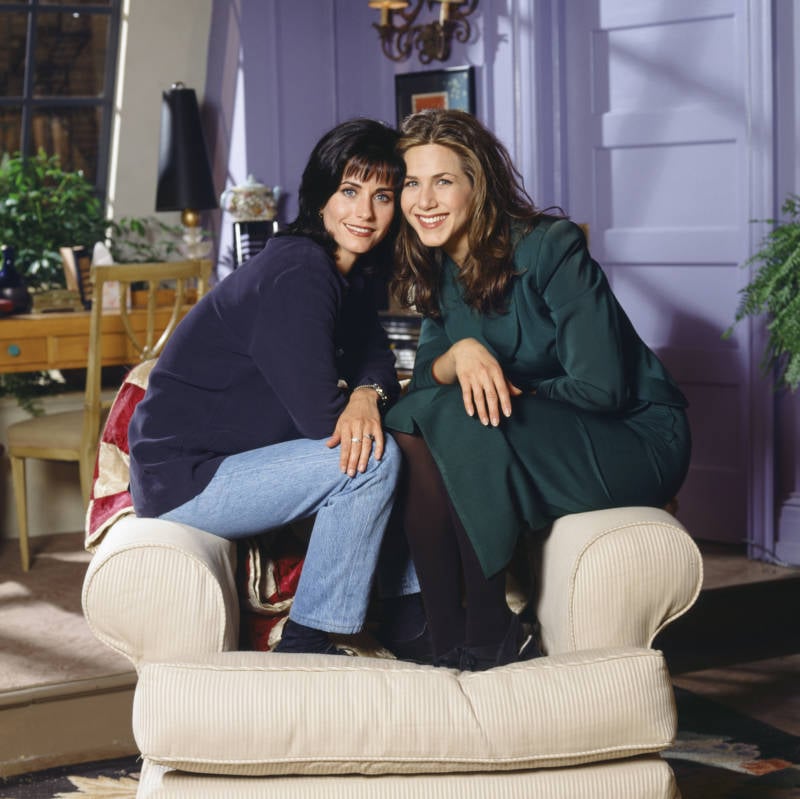 (L-R): Courteney Cox as Monica Geller, and Jennifer Aniston as Rachel Green on the NBC show Friends.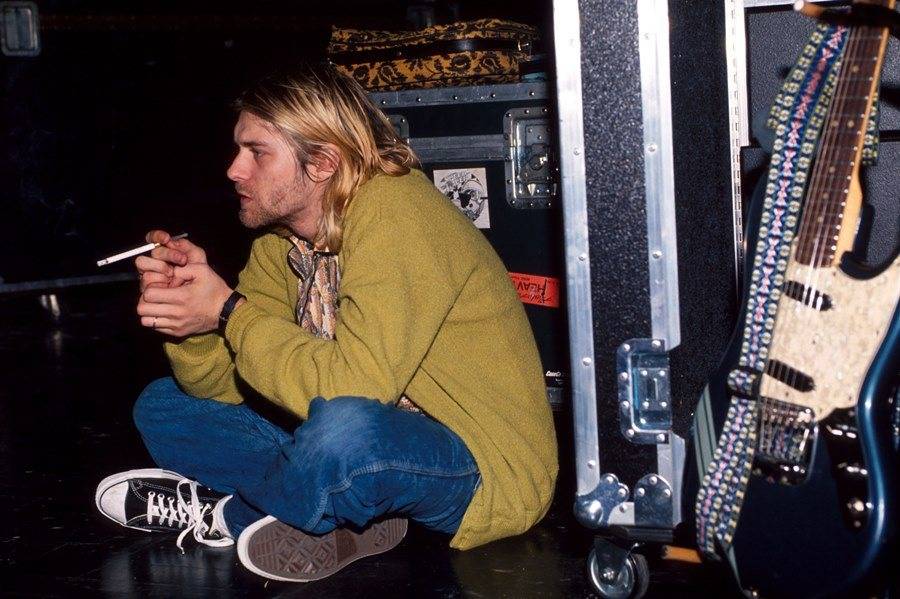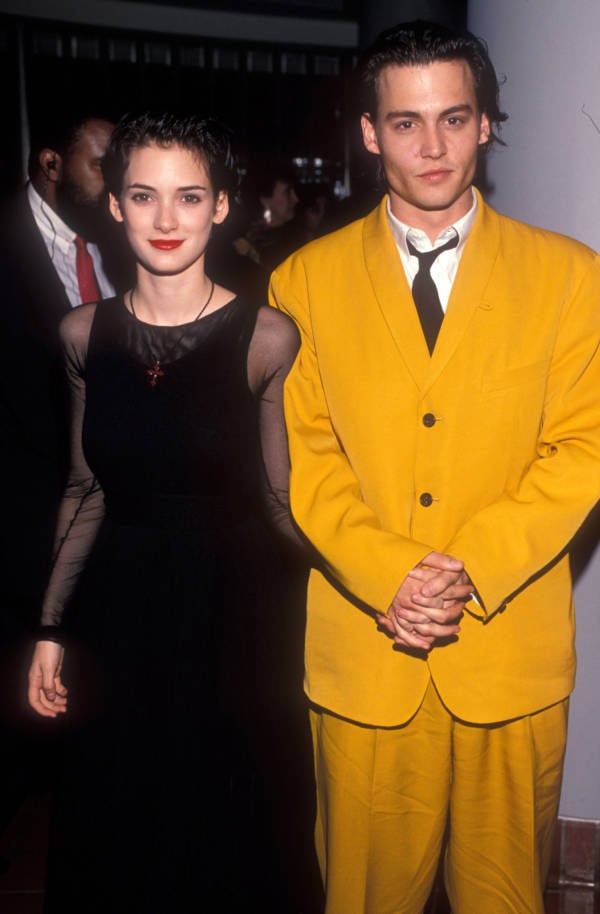 Winona Ryder and Johnny Depp at the premiere of Cry-Baby on July 1, 1990.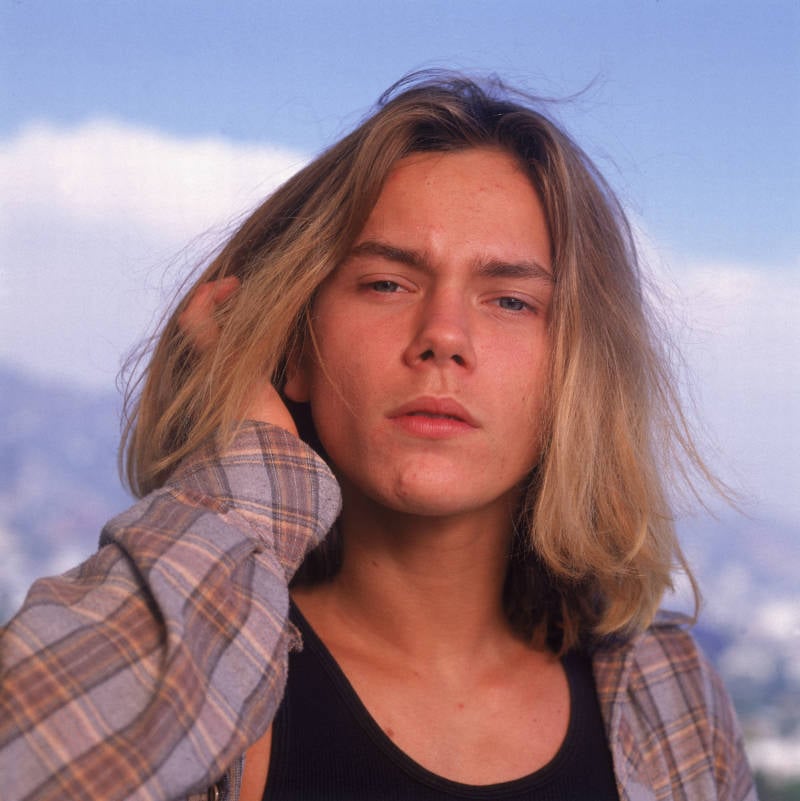 Outdoor headshot portrait of American actor River Phoenix in 1991.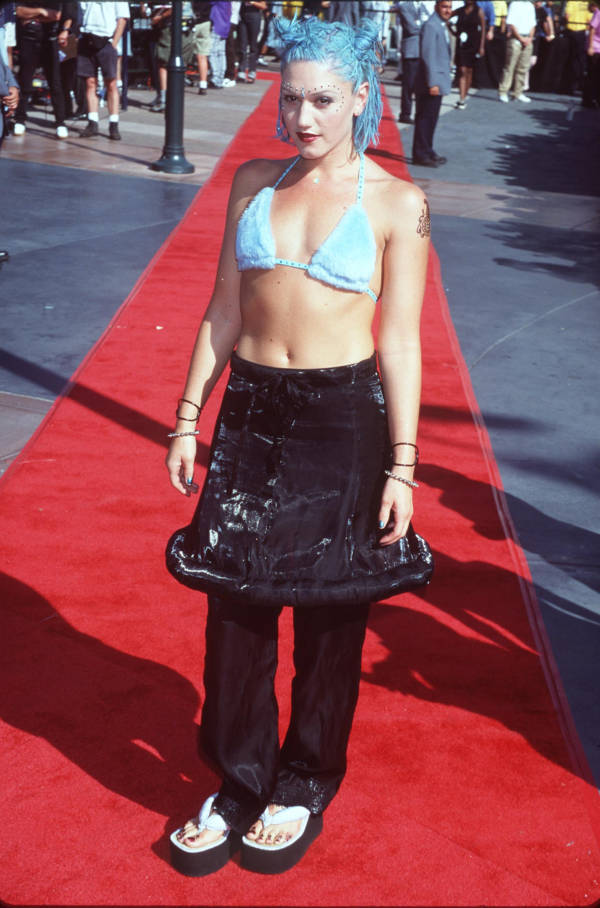 Gwen Stefani at the 1998 MTV Video Music Awards on Sept. 10, 1998.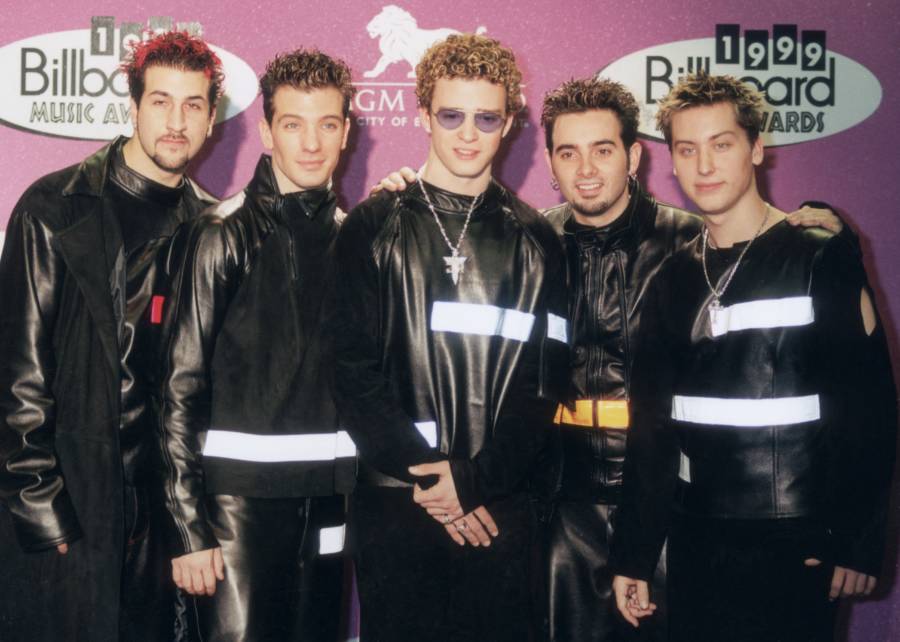 American pop group 'N Sync, wearing matching black leather outfits, posing in front of a wall of logos at the 1999 Billboard Music Awards, MGM Grand Hotel, Las Vegas, Nevada. L-R: Joey Fatone Jr., JC Chasez, Justin Timberlake, Chris Kirkpatrick, and Lance Bass.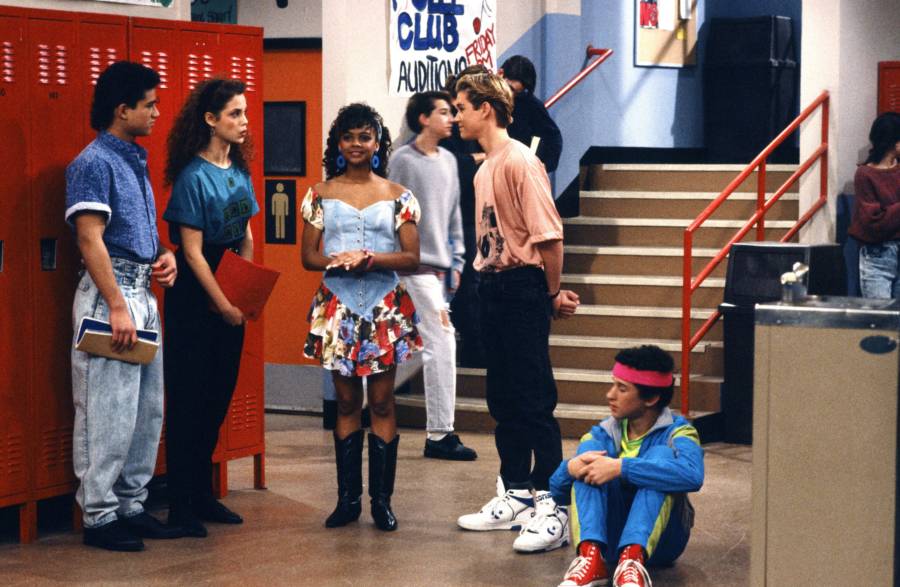 (L-R): Mario Lopez, Elizabeth Berkley, Lark Voorhies, Mark-Paul Gosselaar, Dustin Diamond on Episode 16 of Saved By The Bell which aired on Dec. 15, 1990.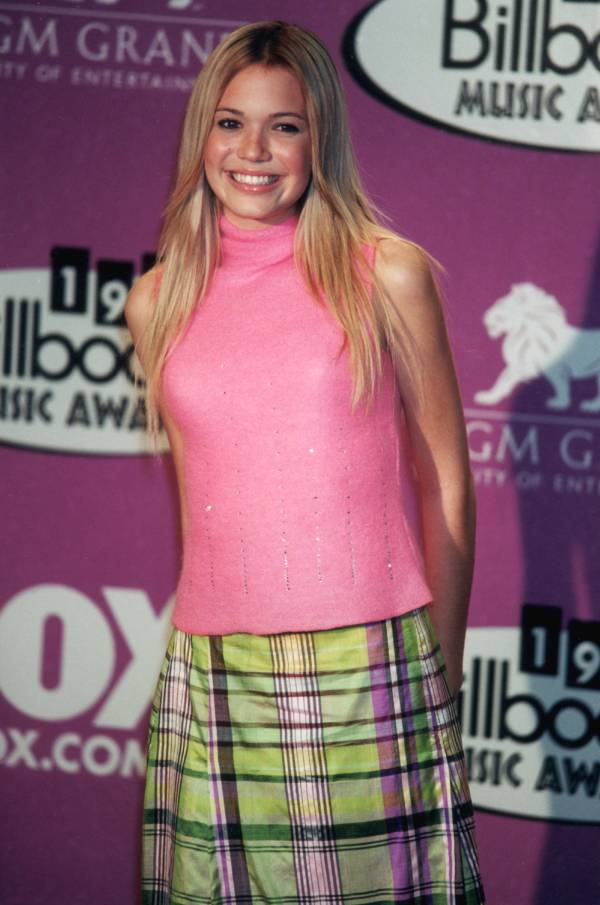 Mandy Moore, wearing a pink vest and a green plaid skirt, stands and smiles in front of a wall of logos at the 1999 Billboard Music Awards at the MGM Grand Hotel in Las Vegas, Nev.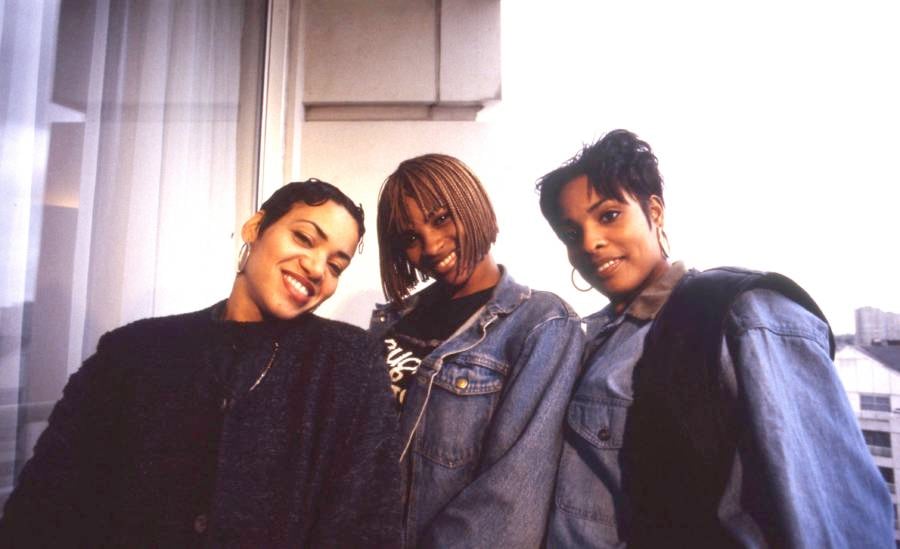 US hip hop trio Salt N Pepa in London, United Kingdom on Jan. 1, 1990. Cheryl James (Salt), Sandra Denton (Pepa) and Deidra Roper (DJ Spinderella).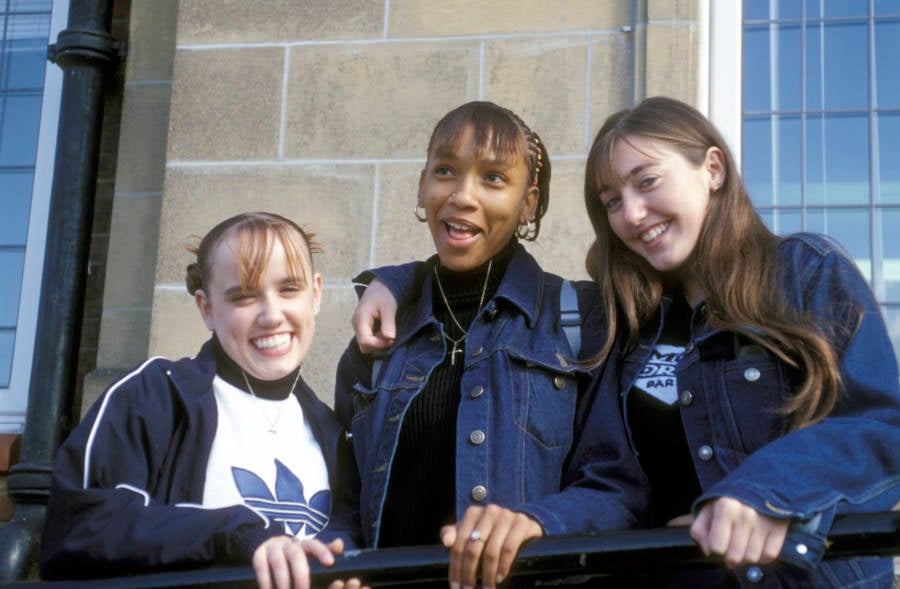 Students at sixth form college in the United Kingdom on Jan. 1, 1990.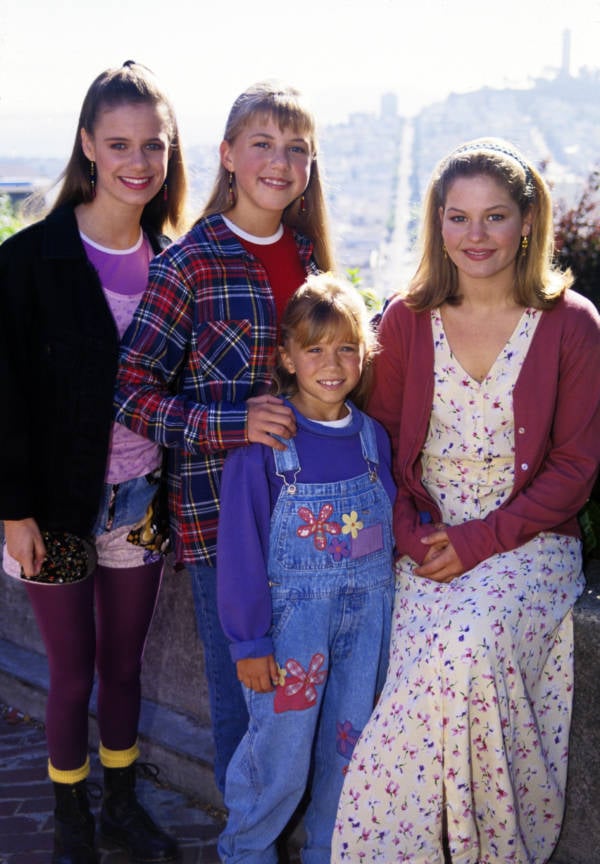 Full House cast on Location in San Francisco, Calif. on Sept. 27, 1994. Pictured, from left: Andrea Barber (Kimmy), Jodie Sweetin (Stephanie), Mary Kate Olsen (Michelle), Candace Cameron (D.J.).
Clothing display in Budapest, Hungary on Jan. 1, 1991.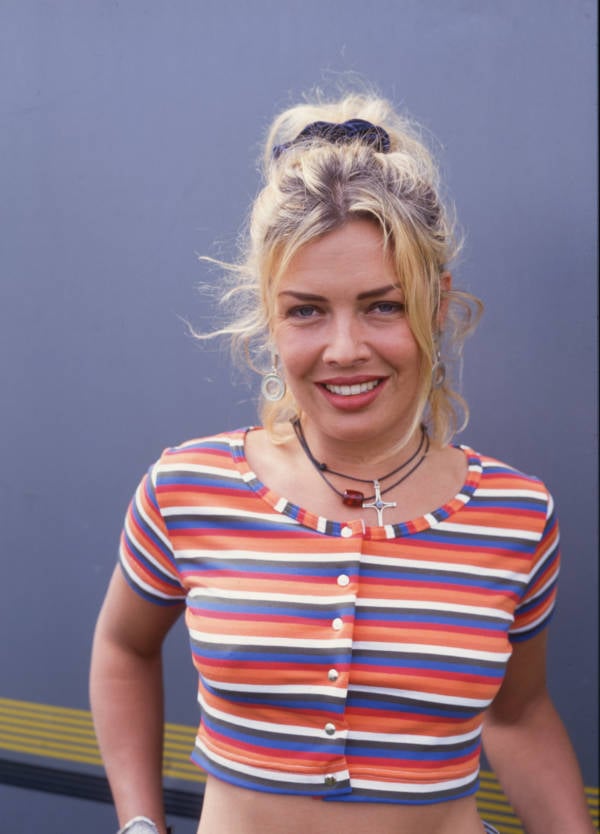 English pop singer, author, DJ and television presenter Kim Wilde, UK, circa 1992.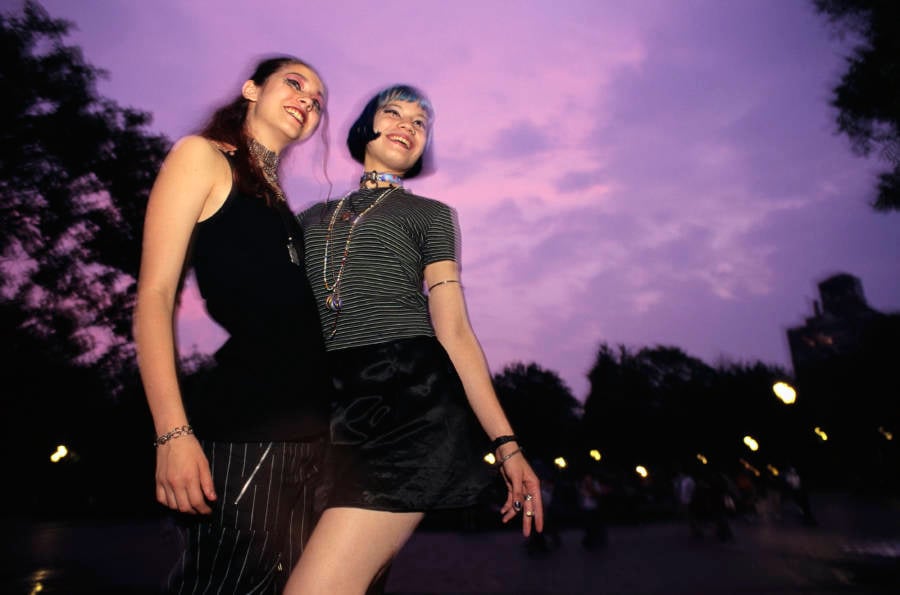 Two teenage punk girls hugging in a park on Aug. 13, 1997.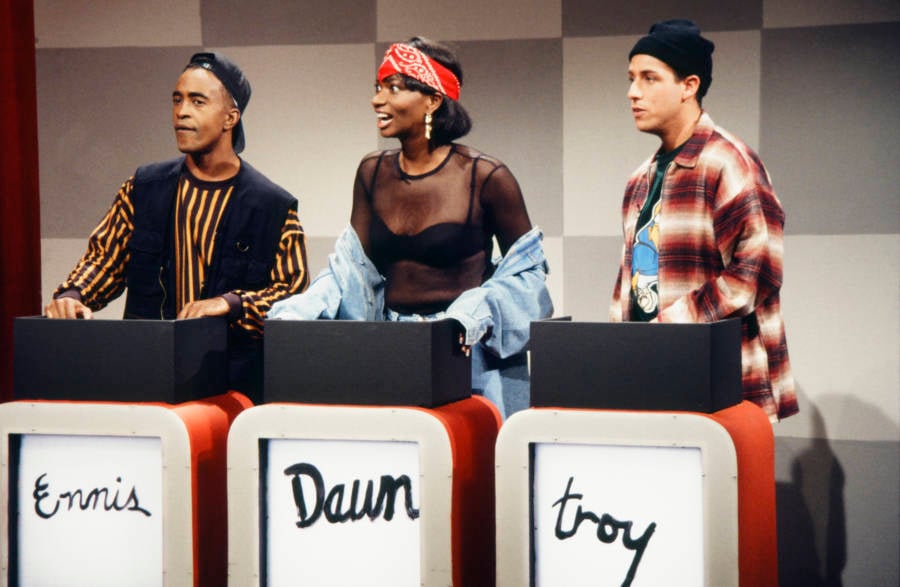 (L-R): Tim Meadows, Ellen Cleghorne, and Adam Sandler during "What's That?" skit on Sept. 25, 1993 episode of Saturday Night Live.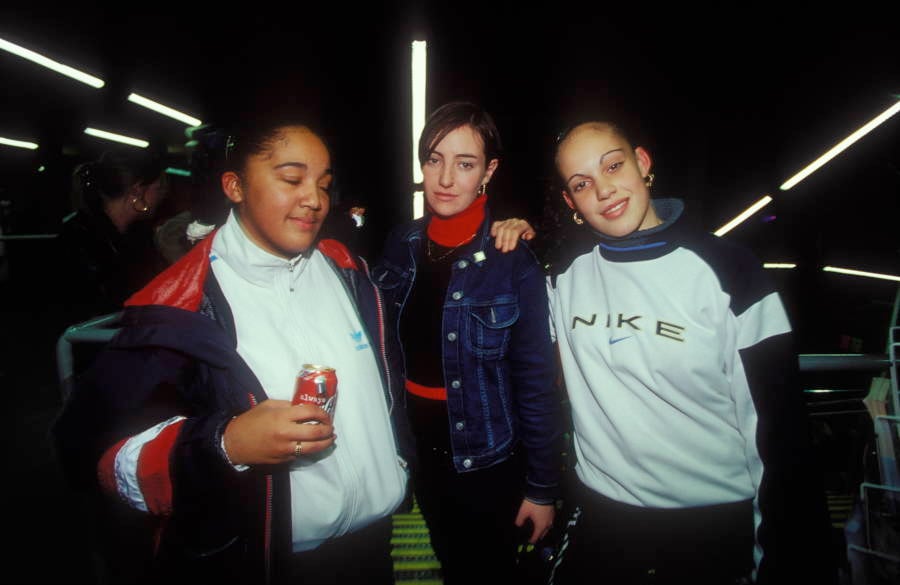 Three girls pose for the camera at Club It on Nov. 20, 1999.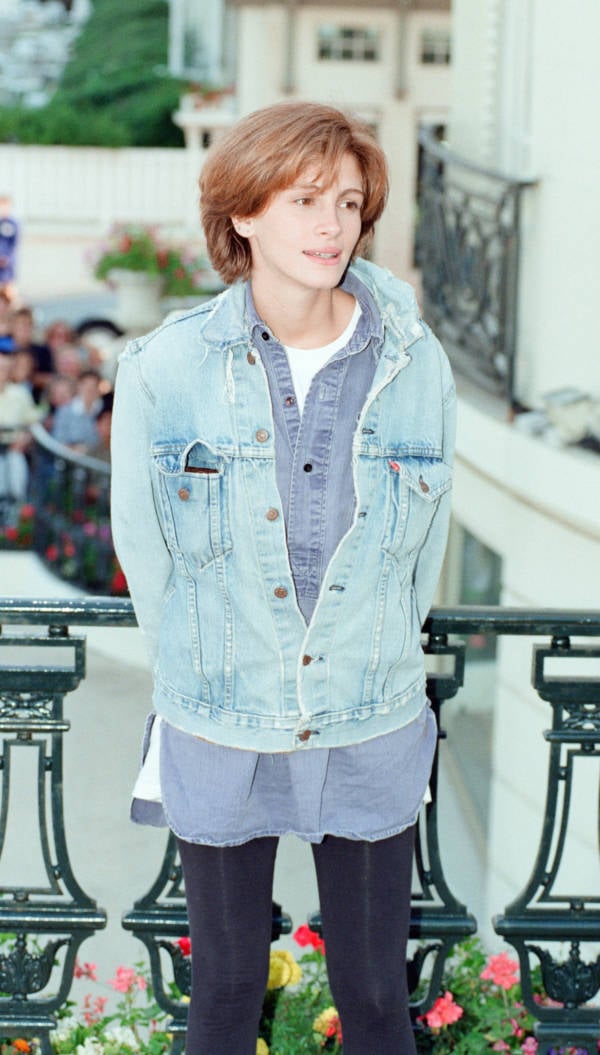 Julia Roberts at the Deauville American Film Festival in Deauville, France on Sept. 6, 1990. to promote her film, Flatliners.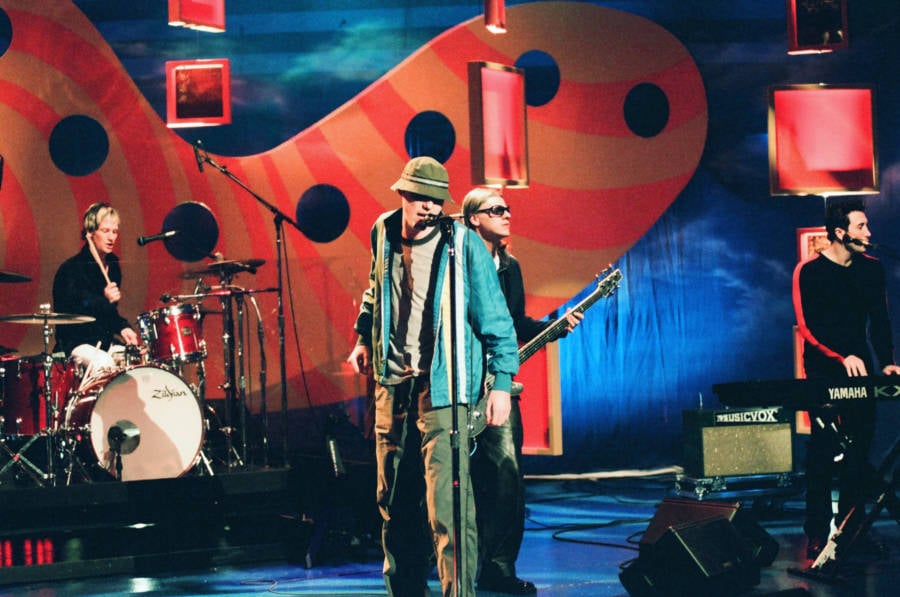 (L-R):Josh Freese, Gregg Alexander, Sasha Krivtsov, Jim McGorman of musicial guest The New Radicals perform on the Feb. 3, 1999 episode of The Tonight Show Starring Jay Leno.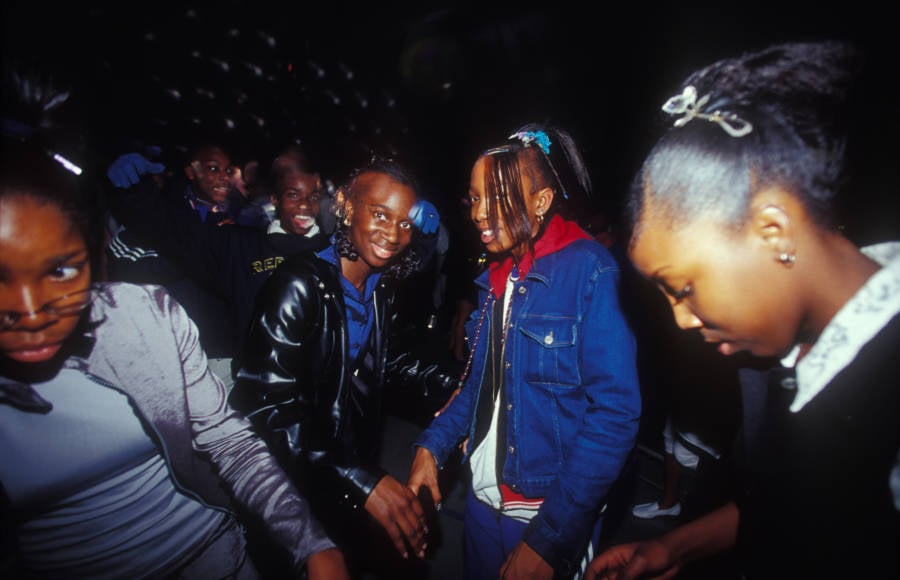 Smiles on the dance floor at an underage club on Nov. 20, 1999.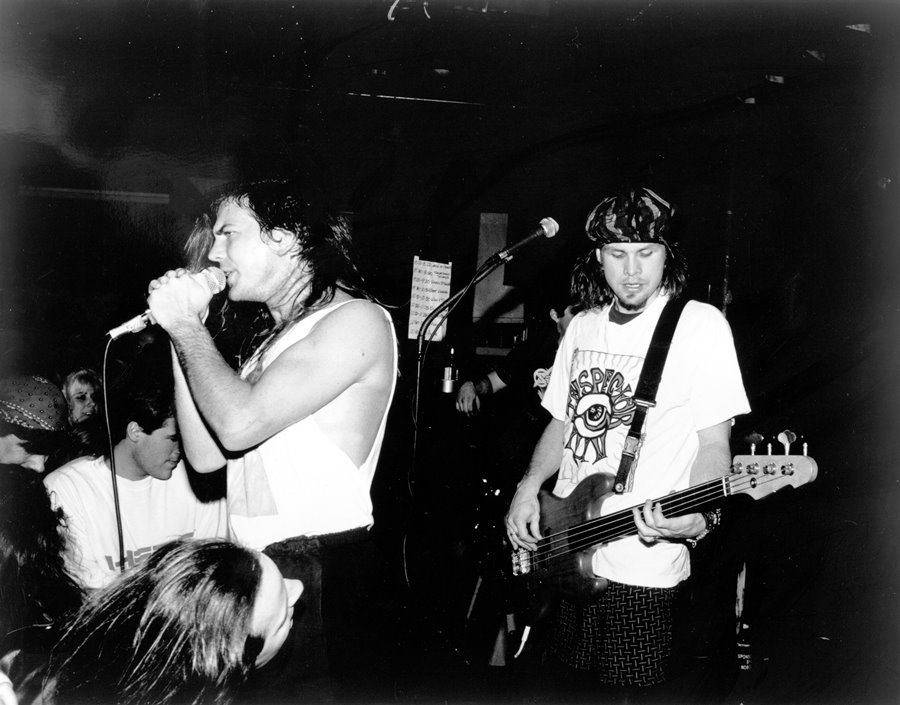 Pearl Jam performing at the Off Ramp Cafe in Seattle in 1991.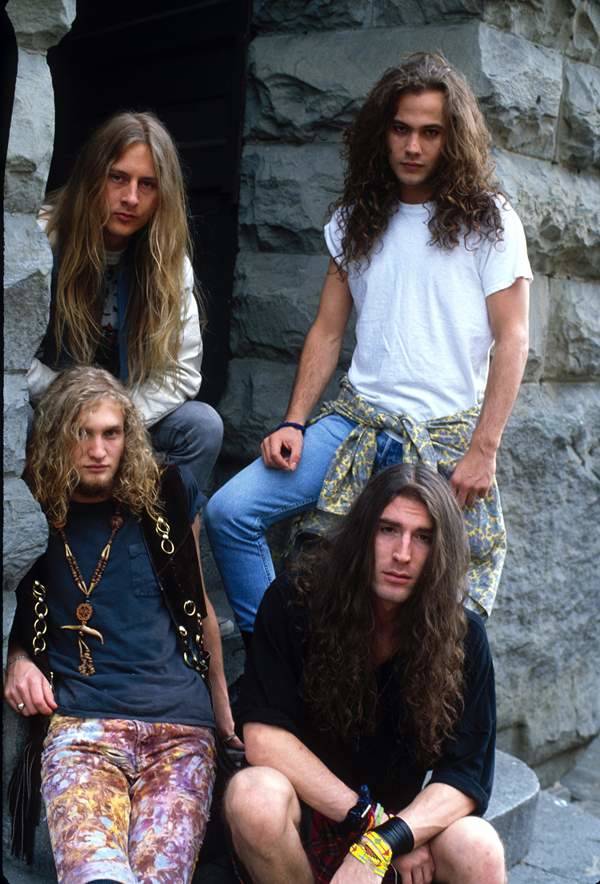 Alice In Chains pose for their first group photograph after they signed to Columbia Records.
Stacey Dash and Alicia Silverstone walking and talking on their mobile phones in a scene from the film Clueless, 1995.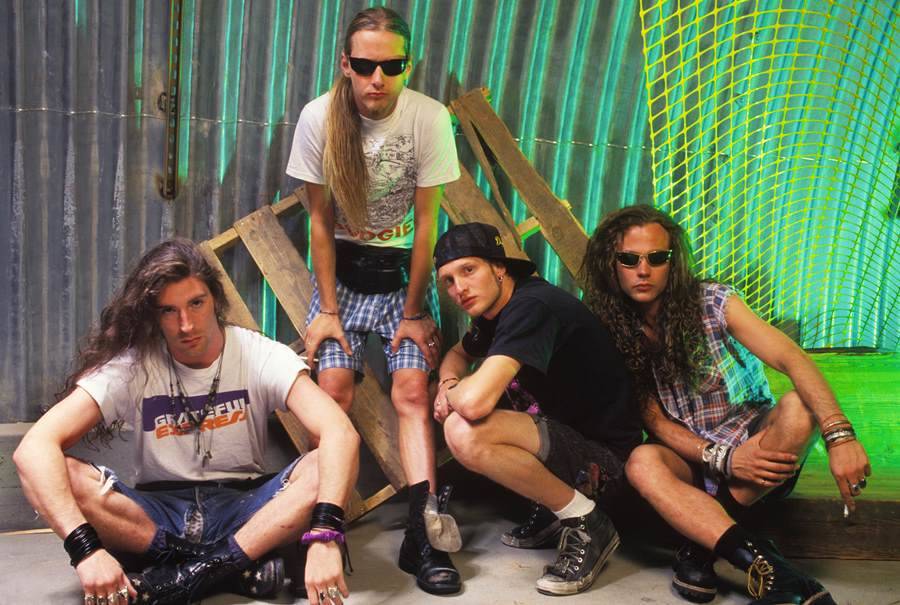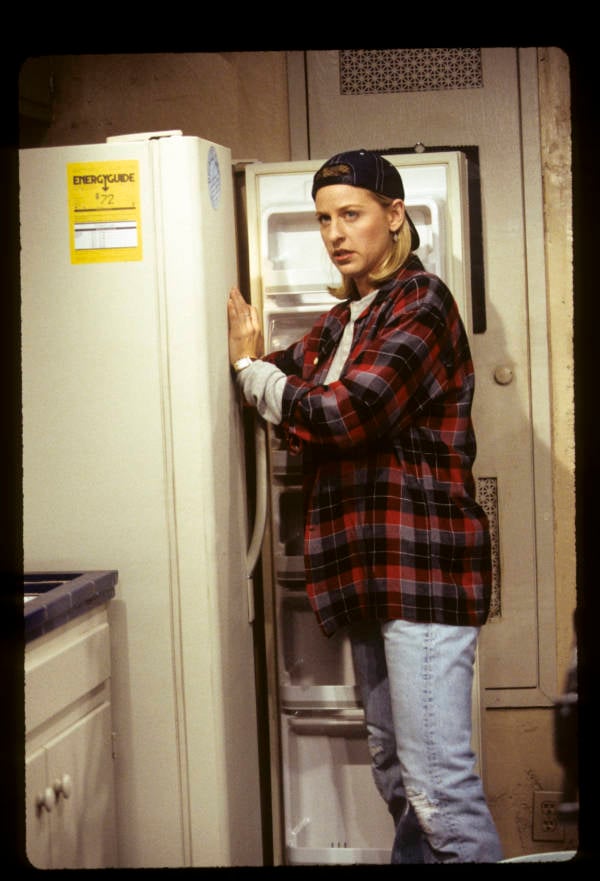 Ellen Degeneres during an episode of Ellen called "The Refrigerator," which aired on Aug. 9, 1994.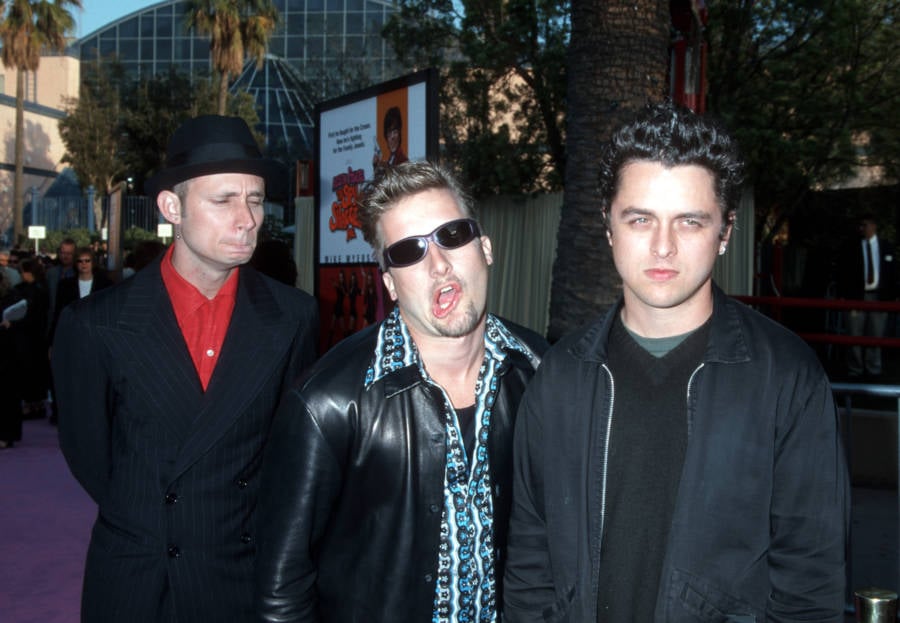 Mike Dirnt, Tre Cool and Billie Joe Armstrong of Green Day at the premiere of Austin Powers: The Spy Who Shagged Me on June 8, 1999.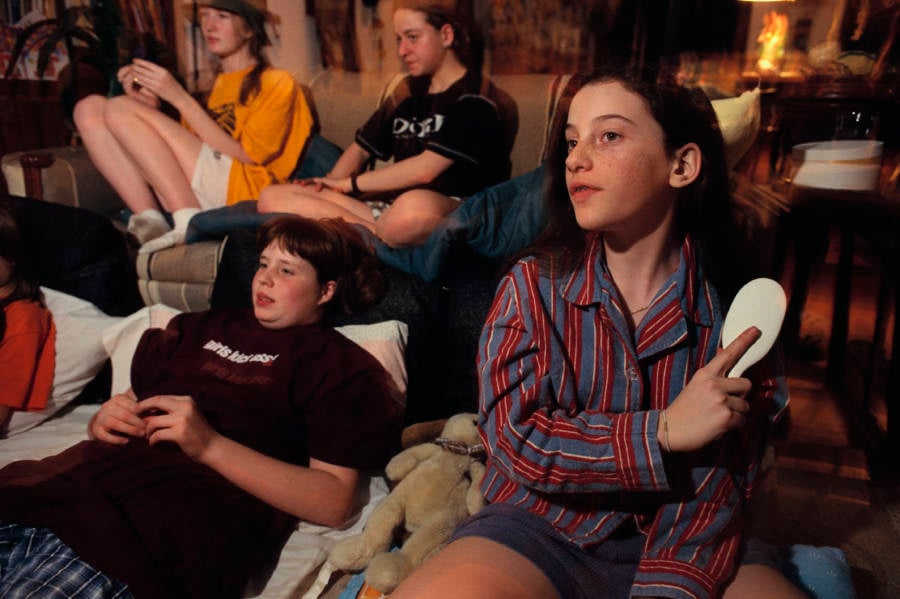 Friends relaxing during a slumber party.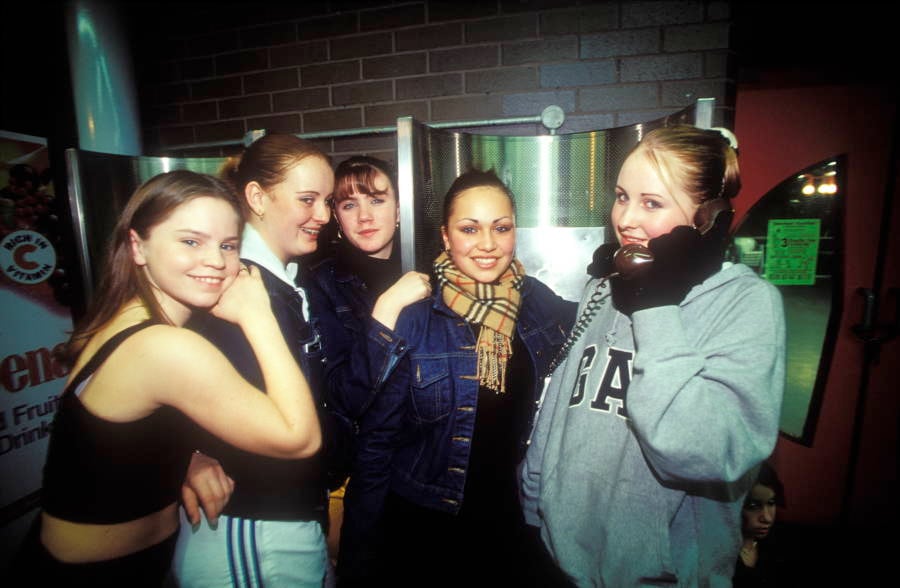 Girls using a payphone, wearing a Gap hoody, Denim jacket, Burbury scarf, and Adidas tracksuit trousers at Club It on Nov. 20, 1999.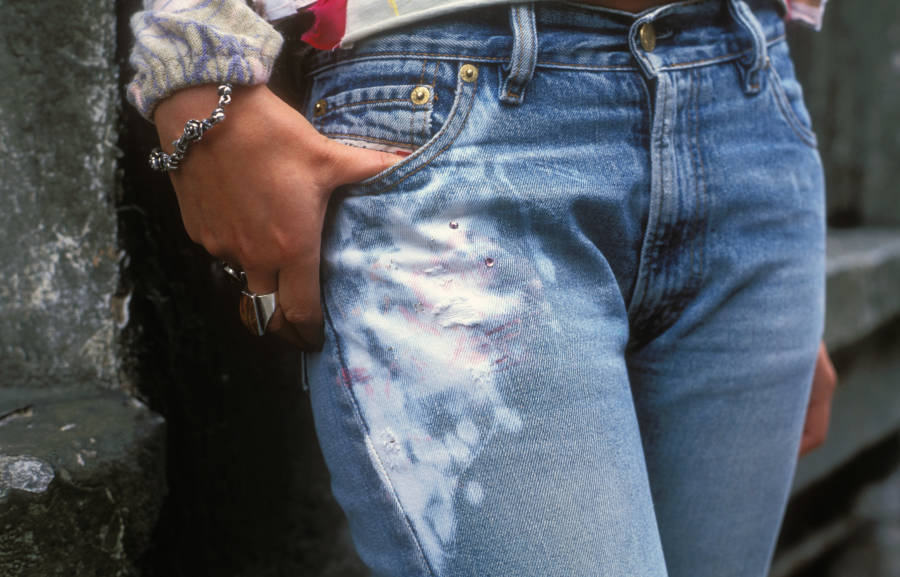 Close-up of bleached jeans, UK 1990s.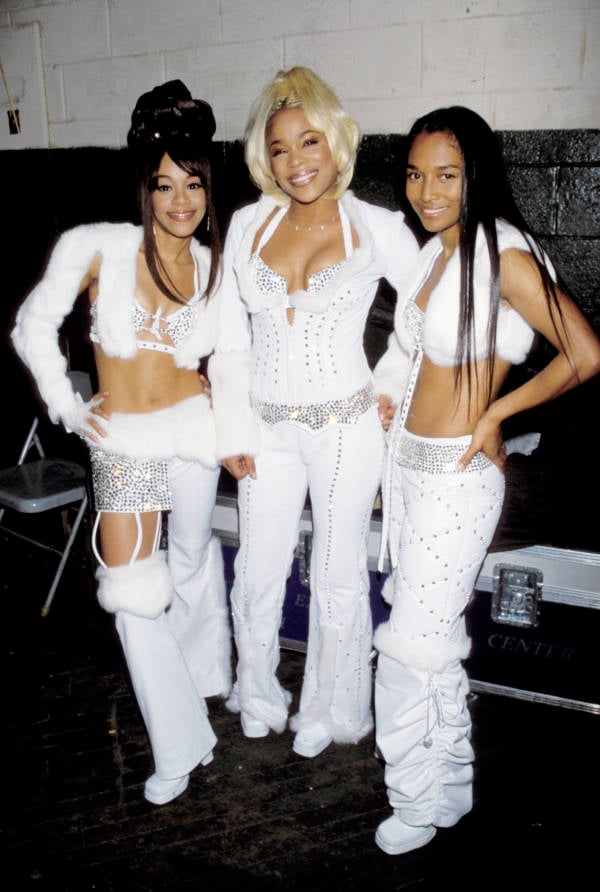 TLC during Tommy Hilfiger "Rock Style" Exhibit at The Metropolitan Museum of Art at Metropolitan Museum of Art in New York City, New York on Dec. 6, 1999.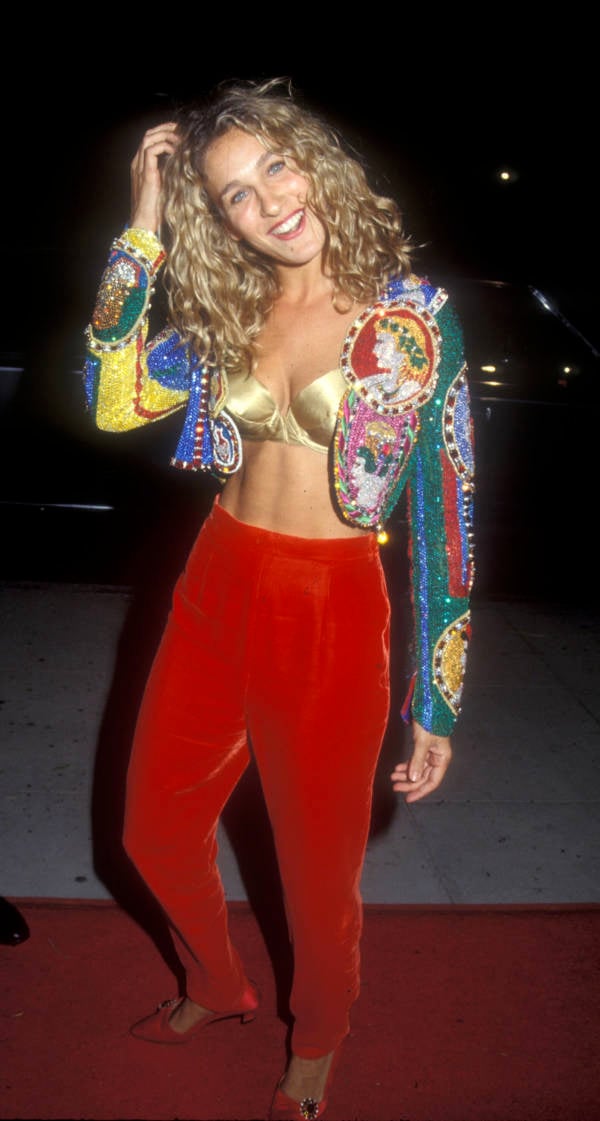 Sarah Jessica Parker at The Academy in Beverly Hills, Calif. on Nov. 14, 1991 for the premiere of For The Boys.